URBAN AGENDA: City's homeless crisis will become catastrophic if we don't save public housing
3/9/2017, midnight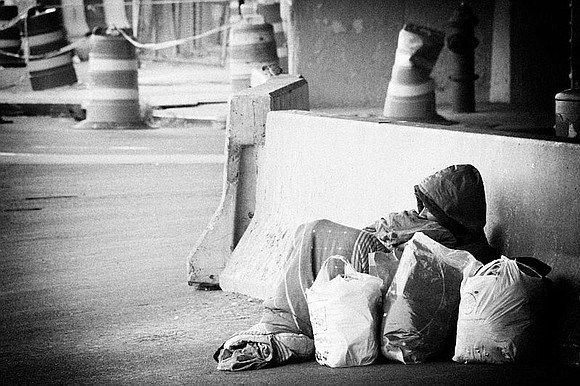 These cuts would have a nightmarish impact on housing. It would eliminate the federal vehicles for government insured mortgages as well as slash Community Development Block Grants. It would transfer subsidized Section 8 housing vouchers to the states, which would determine how, and to what extent, they will support low income housing with state and local dollars.

There are about 140,000 Section 8 vouchers in New York City, which are funded by the federal government and administered by NYCHA, the city's Department of Housing Preservation and Development and the state's Division of Housing and Community Renewal. There's already a waiting list for vouchers that families tend to be on for years. Even a simple freeze on Section 8 voucher funding, not to mention a reduction, would reduce the number of available vouchers and have a devastating effect on those waiting to get out of homeless shelters. The city's already struggling ability to deal with the homeless population would be hobbled.
Trump's budget also puts at risk de Blasio's affordable housing plan, which depends on the sale of federal Low Income Housing Tax Credits by developers to raise capital. The planned reduction in federal corporate income tax rates would make the credits a less attractive investment vehicle.

As Washington tightens the budget screws on domestic programs, the mayor and governor must turn their attention to the abysmal condition under which NYCHA residents live. What's needed is a long-term Marshall Plan for NYCHA that commits at least a billion dollars over five years in state funds for major improvements to the authority's aging buildings.
It's not a question of resources – the state can tap some of the $17 billion in unexpended bank settlement funds to fix NYCHA's infrastructure needs. Rather, it's a question of standing up for the least among us and reaffirming values that are in keeping with New York's history of successfully tackling tasks that range from substantively difficult to seemingly impossible, and emerging better for having done so.
David R. Jones, Esq., is President and CEO of the Community Service Society of New York (CSS), the leading voice on behalf of low-income New Yorkers for more than 170 years. The views expressed in this column are solely those of the writer. The Urban Agenda is available on CSS's website: www.cssny.org.