Northeast snowstorm puts 18 million under blizzard warning
Janet DiGiacomo, Madison Park and Jay Croft, CNN | 3/14/2017, 9:31 a.m.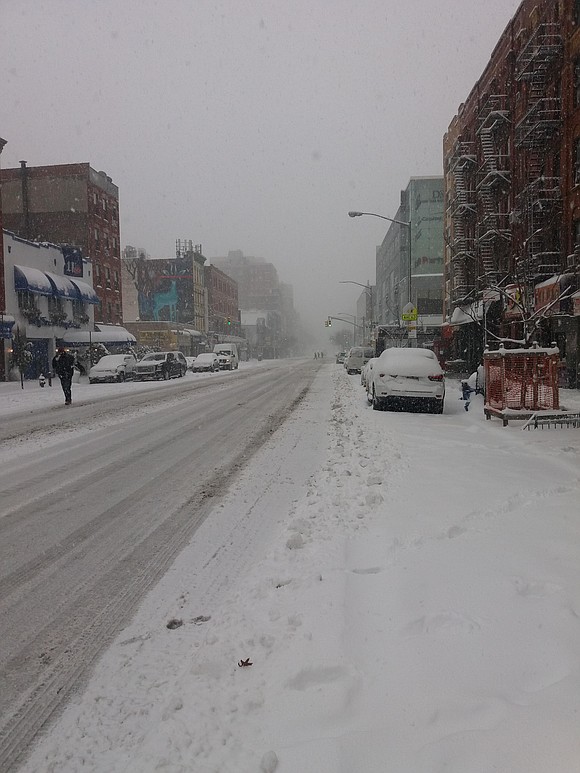 -- In Virginia, the Coast Guard closed the Port of Virginia on the harbor at Hampton Roads. In a news release Monday night, the agency said 50 mph winds predicted from the pending storm could create hazardous conditions that would make it difficult for Coast Guard units to reach distressed mariners.
Travel warnings, snow and sleet
Warnings to use caution came from public officials up and down the East Coast -- including the President.
"Everyone along the east coast be safe and listen to local officials as a major winter storm approaches," President Donald Trump tweeted.
Federal agencies in the Washington area will open three hours late Tuesday; employees have the option of taking unscheduled leave or teleworking, according to the US Office of Personnel Management.
In addition to show hazards, the region is expecting downed power lines and service interruptions.
"This should be a very serious blizzard, one that everyone should take seriously," New York Mayor Bill de Blasio said.
In Massachusetts, its governor said the state expects sleet, rain and extremely cold temperatures along the coast.
"This is going to be a lot of snow and it's going to be a mess," Baker said.
This storm system already hit the Midwest, claiming two lives in Wisconsin. The victims -- both men -- died in separate weather-related activities, the Milwaukee County Medical Examiner reported.
One man, 76, was operating a snow blower before he died; the second man, 64, was shoveling snow, investigator Jenni Penn said. Both were cardiac-related deaths, Penn said.