Celebrating Madam C.J. Walker's tremendous legacy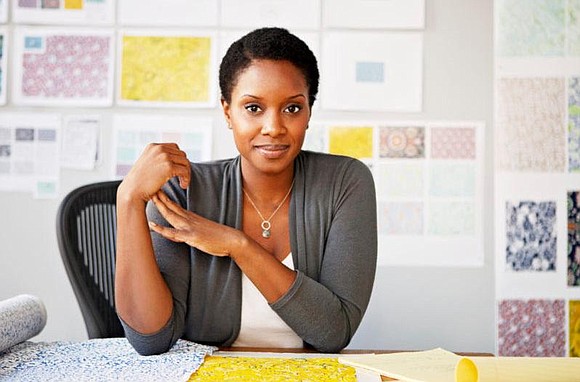 In 1987, March was declared Women's History Month. During this month, Americans celebrate women of all races who dedicated their lives fighting and ensuring equality and the protection of women's rights. Unfortunately, women are still fighting for equality. Statistically, women are more likely to be paid less than a male for the same work and are less likely to have a high leadership position in business. However, numerous organizations and activists have been speaking up and making a difference for decades. Women's History Month recognizes and celebrates that.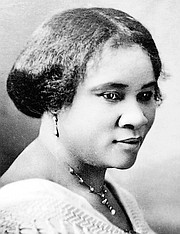 It is important for people to recognize women in history and today who are making a difference and beating all odds. It is even more important to acknowledge African-American women who were able to become successful and educate others who share similar aspirations. One entrepreneur who became the founder and CEO of three business-related organizations, Walker's Legacy, Walker's Legacy Foundation and Urban Co-Lab, by the age of 30, is Natalie Madeira Cofield. Because she has so many achievements as a millennial, she has been named one of the Technology Diversity Evangelist of the Year by Google, one of the Top 10 Black Innovators by MVMT50 and a 2017 Diversity Leader by Profiles in Diversity Journal. She is included in the top 40 Under 40 in Tech by the National Diversity Council. Her work has been also featured in Essence, Ebony, Black Enterprise, The New York Times, Fast Company, Forbes, Business Insider and more.
Cofield is an honors graduate of Howard University and was a student in Bill Gates Millennium Scholars Program. She also attended Baruch School of Public Affairs. Both Walker's Legacy and the Walker's Legacy Foundation aim to empower and equip African-American women to become successful entrepreneurs. This organization has been named by Inc. Magazine as one of the 25 Companies Determined to See Women Succeed and has engaged partners such as Google, HP, IBM, Wells Fargo and W. K. Kellogg Foundation.
Cofield was inspired to name her organizations by Madam C.J. Walker, the first African-American tycoon, because of Walker's entrepreneurial legacy. "Walker's Legacy has the support and assistance of Madam C.J. Walker's great-great granddaughter A'Lelia Bundles who is based in Washington, D.C.," said Cofield. "This is the anniversary year of Madam Walker's 150th birthday and Walker's Legacy is particularly excited about the opportunity to speak more about her groundbreaking work, and continue on her legacy."
Walker's Legacy and Walker's Legacy Foundation are partnered with the National Women's Business Council and the Small Business Administration Office of Advocacy on Black Women Entrepreneurs. As partners, they are able to host various programs to inspire women of all ages regardless of their personal stage in business. Certain programs that they often host are the PROSPECTUS Online Business Accelerator, University Women Initiative and Moms Who Hustle: A Financial Planning and Entrepreneurship Program for Millennial Moms.
"Our recent program series encompasses the energy and pride that exist in both Black History Month and now that we are in March, Women's History Month," Cofield told the AmNews. "We're excited to champion this work with organizations such as General Assembly, a partnering organization that, too, recognizes the importance of empowering underrepresented professional communities by raising such an important conversation."