Hakim Constantine working toward a better future
TRUDY TOMLINSON | 3/16/2017, 1:45 p.m.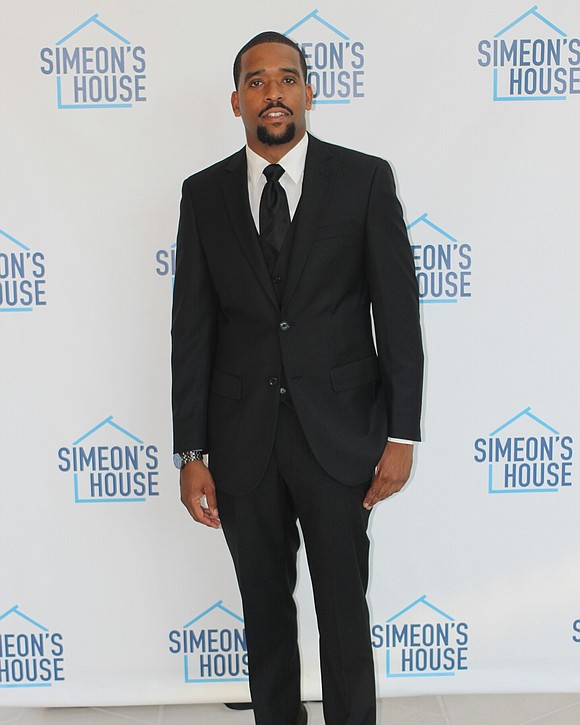 "The minority teenage boys in today's society are a group that's severely targeted but yet so neglected," stated Hakim Constantine, president and founder of Simeon's House. "I wanted to be a part of the solution and not the problem."
Simeon's House, inspired by Constantine's late grandfather Simeon Constantine, aims to provide a holistic platform for underprivileged minority teen boys residing in Brooklyn to learn and develop life skills as they prepare for manhood. Constantine strives to instill in these young men the same values his grandfather instilled in him.
Constantine, 29, grew up in Brooklyn, N.Y., in a one-parent home. His father, grandfather and High School coach Ed Gazzillo were a driving force in his life, making sure he stayed the straight and narrow path.
The dedication and determination that Constantine has to see these young men of Brooklyn strive to reach their full potential is shown in all that he does in his daily life and work. Ten months ago, Constantine resigned from his job with the NYC Department of Parks and Recreation, where he was employed for five years, to take a job as an assistant dean at Advanced Math and Science 3, located in Sheepshead Bay, Brooklyn.
When the opportunity presented itself, Constantine jumped at the chance to familiarize himself with the school system and to get more accumulated with what's going on with today's teenagers, even if it meant taking a $15,000 pay cut.
"I wanted to hear from them. I wanted to see them on a day-by-day basis, see what they were learning, because I haven't been in high school since I graduated from high school," explained Constantine. "It would be easy for me to start a program dealing with the youth, but I want to work with the youth as I deal with them to get a better perspective."
Besides from Constantine being the assistant dean, he is also the wide receiver secondary coach for Frank Macchiarola Campus Junior Varsity Football team, which was another way for him to understand today's youth.
"The goal for Simeon's House is by the 2017-2018 public school year to be in multiple high schools conducting after-school workshops and seminars," said Constantine. "Over the last year I have been doing a lot of research. Getting kids to come out on their spare time or on the weekends without a direct location, because I do not currently have an office space, is tough, but if I am bringing the services directly to them, which is in their high schools as an after-school program, it is easier for them to stick around. Not only will they be receiving community hours by going to the program, they will also be receiving knowledge and information that will help them in life."
These young men will be trained in five core key principles: financial literacy, art appreciation, community service, nature exploration and self-development.
"I want to teach these young boys the importance of becoming financially aware, being able to appreciate art, becoming more self-aware and also understanding basic elements of life that school doesn't teach, such as conflict resolution, the importance of community service and also putting an emphasis on fatherhood workshops," stated Constantine. "Being a father is learnt behavior and sometimes as young minority men we aren't fathers to our kids because we have never had a father, so unfortunately the cycle continues.