Health professionals leading protests against Obamacare repeal
SAEED SHABAZZ | 3/16/2017, midnight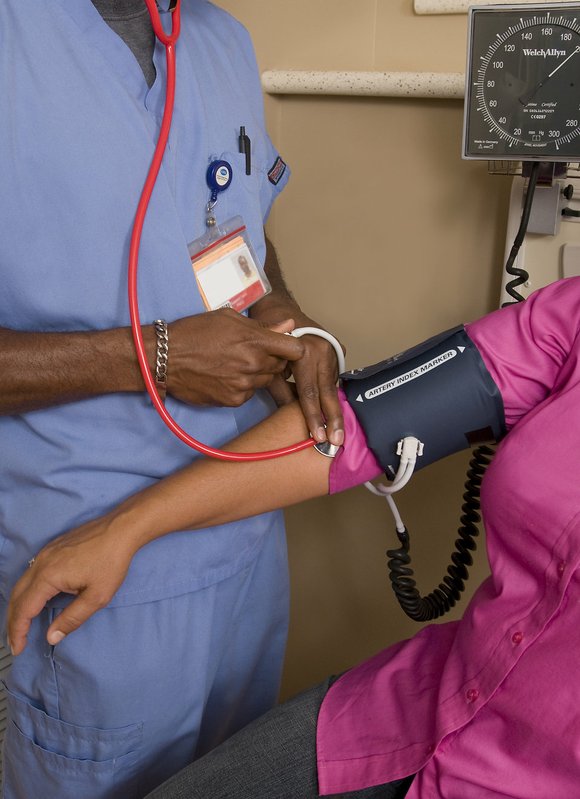 They call themselves "non-partisan" health professionals, including doctors, nurses and social workers numbering in the thousands who first protested at 20 sites across the nation Feb. 25 outside elected officials' offices. They are protesting the possibility of Congress taking away their patients' health care, which would leave "tens of millions without coverage and tens of thousands dead."
Their most recent protest was held in Brooklyn, March 11, in the form of a die-in, at the same time President Donald Trump delivered his weekly address, which promised better health insurance for all Americans.
The 100 or more protesters, including doctors and nurses, braved the bitter cold, saying they don't want the Trump administration to replace the current health care law. Congresswoman Nydia Velazquez (D) and Councilman Brad Lander (D) were in attendance. "Seeing the health professionals come out is very compelling," explained Dr. Andrew Goldstein from Philadelphia.
April 1 there will be a national march for health, and in the weeks before there will be several protests, Goldstein said. He explained, "Health care professionals are protesting because we are on the front-lines day in and day out, and we know the care that the ACA, Medicaid and Planned Parenthood give to people. Now more than ever, our patients need us to make our voices heard."
Quinn Snyder, an emergency physician from Phoenix, said, "This is something that affects everybody. In the end, the vast majority of the population is in favor of the ACA and what it's done. As an emergency physician, having more insured patients means better outcomes for our patients and potentially in the long run, fewer emergency-room visits."
Hailing from Baltimore, Dr. Natalie Spicyn, an internal medicine pediatric doctor, commented, "Health care professionals feel passionately that the ACA has done a lot to expand coverage and we should not be repealing and replacing it. We should be maintaining and expanding it." Anna Olivier, a nurse practitioner from Philadelphia, added, "This doesn't feel optional to me. My job is to provide care to the community. This has to become part of it."
Nancy Barnes, a coordinator from Lansing, Mich., said, "We need to take a stand. We need to make sure that our congressman, our politicians, are listening to us, and that they know how important this is. This affects just about every American no matter their walk of life."
According to Goldstein, many of the health professionals who coordinated the protests were first-time organizers who had never been involved in protests, organizing or politics.