I'm So AmNewsFOOD Harlem EatUp! Contest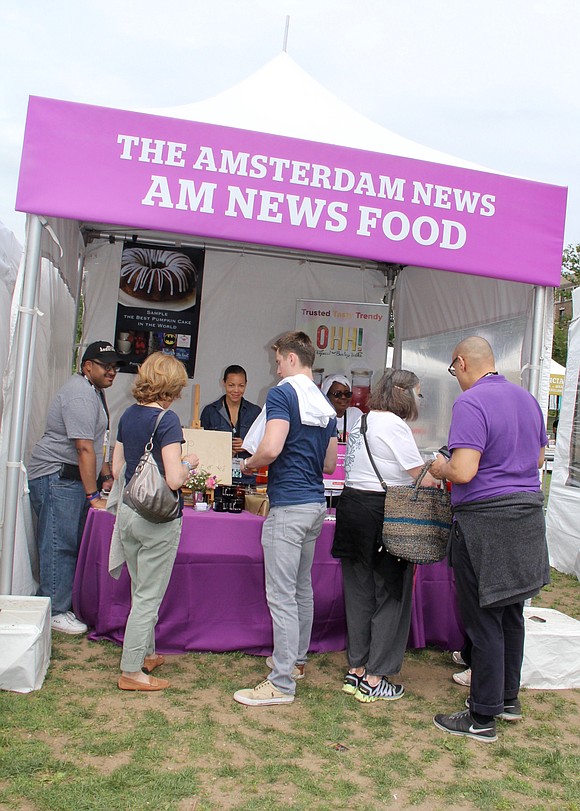 The third annual Harlem EatUp! festival will be here before we know it, and we continue our search for you, Harlem foodmakers, to participate in this year's "I'm So AmNewsFOOD" contest. If it is not you, tell a friend. Tell a friend of a friend. This event is an opportunity to take your food business to the next level.
We had three winners last year, Aromas Bakery, OHH! Barley Water and Ida Preserves, and one of the winners from the first year returned to sell in the Marketplace of the Stroll. Now it is your turn for this unique opportunity to get your food in front of chefs, television food personalities, restaurateurs, patrons and choosy Harlemites.
The requirements:
You and/or your product MUST be from Harlem/made in Harlem!
Must produce 800 to 1,000 samples to give away only. NO ITEMS WILL BE FOR SALE.
Food products that can be served at room temperature or cold are optimal. Products requiring heating/electricity will be at an additional cost to you.
To serve your samples, by the time of the festival, you must have both:
a Certificate in Food Protection issued by the NYC Department of Health
either a Food Establishment Permit (for restaurants/food trucks) OR Temporary Food Establishment Permit (everyone else). If not, you will be responsible for hiring a server from the festival caterer at an hourly fee.
Email your submission with a photo of the product, a bio and a brief, 200-words or less, description and reason why you should be chosen to AmNewsFOOD@SCHOPnyc.com, subject line "I'm So AmNewsFOOD," no later than Friday, April 14, 2017. Finalists will be invited to the Amsterdam News offices with their submission for a taste test. The winner(s) will be announced to represent himself or her self, AmNewsFOOD and Harlem at our booth.