Justice for Emmett Till: We will not be silenced
DUVALIER MALONE | 3/16/2017, 11:56 a.m.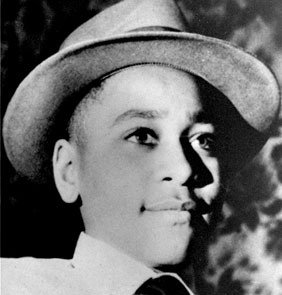 Throughout history, certain events have directed, or even redirected, the course of our society. Historians often try to determine the focal point of past events for the next generation of humanity.
The kidnapping, torture and murder of Emmett Till were unarguably the focal point that changed the course of history within the past 100 years. This brutal, senseless act was the spark for the Civil Rights Movement, which has shaped America into what it is today.
The fight for civil rights resulted in broad, societal changes for African-American and even laid the groundwork for the fight today centered on civil rights for all minority groups in America. But the civil rights fight was uncivilized at times. It was cruel and merciless, and some would say it was barbaric.
After all, a fight is always two sided. While African-Americans and our allies peacefully marched for freedom, justice and jobs, many were beaten and killed.
Our children were murdered.
Emmett Till was a victim. The four girls who were murdered in the Birmingham church bombing were victims.
These actions cast a spotlight on America and the treatment of those who were considered lower class. The fight for civil rights forced America to look in the mirror and change.
Today the fight continues, and our fight is for justice.
We seek justice for Emmett Till.
Carolyn Bryant Donham, the woman who claimed Till whistled at her and attacked her, has admitted that she lied.
Her lies tore the Till family apart. It's time that her role in this brutal act is investigated.
For the past 50-plus years, the Till family have held in their hearts the truth of Emmett's innocence. His mother Mamie Till-Mobley spoke out for years after the murder of her son, to try to send the message to the world that no matter what her son may have done, he did not deserve his horrible fate.
Mamie Till died in 2003. She never knew the truth about what happened to her son. We owe it to her, to her son and to those men and women who history has rendered both faceless and nameless to seek justice.
We owe it to the Till family.
Donham didn't come out before the cameras to take responsibility for her actions. She didn't call the police to confess and tell the truth about Till. She didn't reach out to the Till family to give them closure and help them heal from her cruel accusations.
She revealed the true story to an author, Timothy Tyson, who has since placed restrictions on the testimony she gave him. Tyson has placed her words under lock and key until the year 2036.
Even now in 2017, our society is refusing to give justice to Till. Where does it stop?
There are many who criticize the Till family's right to seek justice. But the rule of law is the cornerstone of our democracy. If we throw away our obligation to seek justice, then where does that leave us?
The Till family has been silent for too long. This silence is why I undertook the effort to hold a rally for justice—a rally for Emmett Till.