Justice for Emmett Till: We will not be silenced
DUVALIER MALONE | 3/16/2017, 11:56 a.m.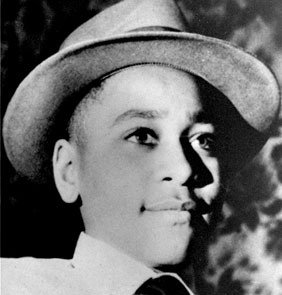 No longer can we keep silent.
Congressman John Lewis, who himself is a civil rights icon, once spoke on his refusal to be silent. He said that his parents pleaded with him to leave things alone. "This is the way things are," they told him. "Don't make noise." But the congressman, who was then a young man, said that he had to find a way to make some noise for change.
That is what we must do now. That is what the Till family and all of their supporters must do. We have to get in the way and make some noise. That is the only way to fight injustice.
To make noise, we must use our voices to speak up when we see injustices in our communities and not be afraid to stand on the side of history and to do what is right. We must all use our voices and platforms to help us in the fight for justice.
Unfortunately, justice for Till has become a political issue, and we need to engage the people and garner political support for the Till family, whether it's through the use of celebrity or any other tool of engagement.
This time is not the time for us to tear one another down. This time is the time for us to join with one another.
Justice for Emmett is not a Black issue. This fight for justice transcends race.
One of the speakers at the Justice for Emmett Till rally was Dr. Robert Luckett, the director of Jackson State University's Margaret Walker Alexander Research Center. Luckett is a proud fighter for Till, and he has used his voice to speak out against the injustice that the Till family has received. To see for yourself, visit https://www.facebook.com/duvaliermaloneofficial/videos/712507462243963/.
This action is what we need. It will take us all—whether we are Black, white or any other race—to win this fight for justice.
Please support the Till family in their time of need. Now is not the time to let up. I encourage you to write the attorney general and the Department of Justice. Tell them that now is the time to reopen the investigation into the murder of Till.
The fact that Donham has revealed more evidence is enough to warrant a new investigation.
It is the least we can do for the Till family. They have been through so much, and the time has come for them to receive an apology—and justice for Emmett.