State Assembly's one-house budget targets education and college affordability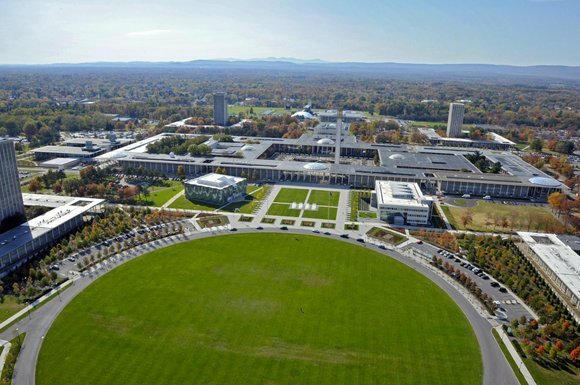 Education and college affordability have long been hot topics in Albany. New York State Assembly Speaker Carl Heastie and Higher Education Committee Chair Deborah Glick have announced their dedication to education as part of the Assembly's 2016-17 budget proposal.
Heastie and Glick's education-based proposals include increased funding for opportunity programs, expansion of the Tuition Assistance Program and enactment of the DREAM Act. In addition, the proposal earmarks more than $1.4 billion for capital investments at New York State's public colleges and universities and includes a directive to explore options for refinancing New York residents' student loan debt.
"Increasing access to affordable quality education is a cornerstone of the Assembly majority's mission to put families first and provide meaningful solutions to grow and maintain New York's middle class," said Heastie in a statement. "As promised, this budget builds on the progress of previous years and raises the bar on our investments in higher education while seeking solutions to alleviate New York's crippling student loan debt. We are pushing for true affordability that supports as many students as possible in the path to achieving a college education."
According to the Assembly proposal, the State University of New York and the City University of New York would see $12.9 million and $6.5 million, respectively, to provide a $100 increase in per student aid to community colleges. The Assembly would also increase the maximum award under TAP from $5,165 to $5,500 per student, and it would be gradually increased to $6,500 over the next four years. The Assembly's budget would fund part-time TAP at $40 million to help students with "families and other obligations to access affordable college education at the state's community colleges."
According to the Assembly's budget proposal for fiscal year 2016-17, it provides $48 million to restore and provide a 20 percent increase for opportunity programs such as the Higher Education Opportunity Program by $5.9 million, the Equal Opportunity Program by $5.4 million, the Science and Technology Entry Program by $2.6 million and the Search for Education, Elevation and Knowledge program by $4.7 million.
The proposal would also restore $600,000 for Graduate Diversity Fellowships for a total of $6.6 million, $250,000 for the Cornell Veterinary School and $100,000 in funding for the SUNY Albany Latino Research and Resource Network.
"This budget is proof of the Assembly majority's commitment to delivering a higher education system that is accessible and affordable for every family," said Assembly Member Glick in a statement. "This funding will ensure that more students will be able to attend college and receive the support they need to graduate and pursue successful futures."