William Lambert, Detroit's great Underground Railroad conductor
Herb Boyd | 3/16/2017, 1:15 p.m.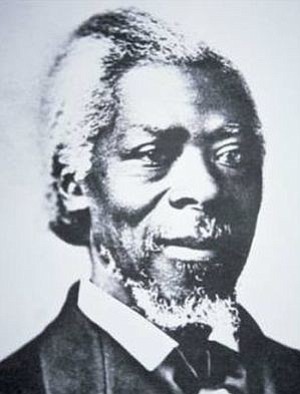 The duo also used a system devised by DeBaptiste, during his tenure as a conductor in Indiana, of switches of horses and wagons to throw the slave catchers off the trail of the horses, all of whom knew how to get from station to station in pitch darkness.
As a member of the Colored Vigilant Committee of Detroit, Lambert was among the abolitionists who assembled on evening in 1858 to discuss with John Brown his idea of a Provisional Constitution that would be introduced at a meeting in Chatham, Ontario. Brown had composed the document while living with Frederick Douglass in Rochester, N.Y. During the meeting, Lambert agreed to be a treasurer of what Brown envisioned as an anti-slavery government. And Lambert was among those gathered to continue the plans when Brown returned the following year.
Over the remaining decades of his life, Lambert continued to be a devout civil servant and the patriarch of a family that was counted among the city's elite. His daughter, Mollie, became a noted author and journalist, her articles published in leading African-American publications. By the late 1890s, Lambert began to experience some physical and mental difficulties. One day in April 1890, he was found hanging lifelessly from a rafter in the woodshed at the rear of his house. Earlier, there were indications that he was a troubled man after he was discovered unconscious, apparently stricken with some sort of brain disorder.
On the day of his suicide, he had attended church, came home and went to the woodshed with a length of doubled clothesline, climbed on a sawhorse, passed the loops around his neck, and then kicked the sawhorse from under his feet.
Lambert was a pillar of Detroit's community and his funeral was attended by hundreds, and his daughter wrote a loving tribute to her father whose life and dedication she was determined to follow, which she did to great acclaim.