First look at the new 'Bachelorette'
Lisa Respers France, CNN | 3/17/2017, 11:14 a.m.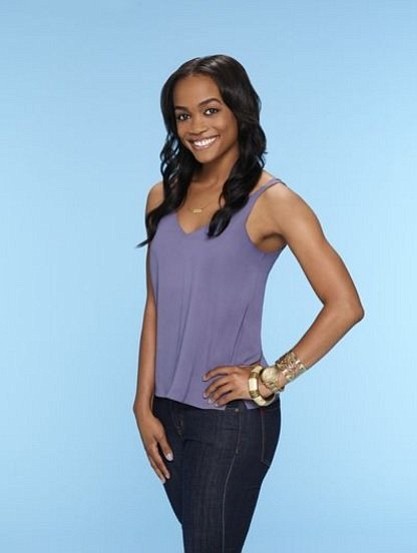 (CNN) -- Season 13 of "The Bachelorette" doesn't premieres until May 22, but fans have already gotten a sneak peek.
That's thanks to the show's producer, Mike Fleiss, who on Thursday live tweeted the first night of filming.
He began earlier in the day by sharing a photo of the new bachelorette, Rachel Lindsay inside her arrival limousine, captioned "Lights, cameras, limos...#TheBachelorette."
Fleiss later remarked that he believes Lindsay "will be one of the Top 3 Bachelorettes of all time. She is wonderful!!!"
The 31-year-old Dallas attorney is the show's first African American Bachelorette and also became the first to be revealed prior to the end of "The Bachelor's" season finale.
Photos from the first night included some of the behind-the-scenes action in the control room, with monitors showing the limos carrying the contestants vying for Lindsay's heart.
Followers also got a glimpse of the pool, Lindsay in the floor-length gown she wore to greet the contestants, and shots of a few of the men participating this season.
There was even a photo of some of the dessert served, which Fleiss captioned "Night One. Cheesecake and beefcake..."
Lindsay was a contestant on Season 21 of "The Bachelor," where she finished as the second runner-up for the affections of Nick Viall.