Under Trump, unemployment rate rises for Black workers
By Freddie Allen (Managing Editor, NNPA Newswire) | 3/20/2017, 10:36 a.m.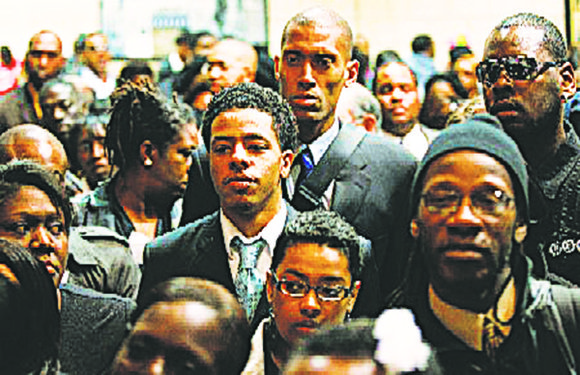 "Hard to see any Trump bump in these numbers. Nearly identical to last two Febs. Feb. 2015: 238K Feb 2016: 237K Feb. 2017: 235K," White tweeted.
Others said that February's jobs report was just a continuation of President Obama's policies.
In a statement about the latest jobs report, Michael Madowitz, an economist for the Center for American Progress, said that the current Labor market trends originating in the Obama years continued this month, with 235,000 jobs added and the unemployment rate decreasing slightly to 4.7 percent.
"Since the employment recovery began in February 2010, we've added nearly 16 million jobs, and the steady tightening of the labor market has finally started to deliver wage growth for workers, increasing 2.8 percent over the past year," Madowitz said in the statement. "These statistics show that the economy has continued to build on the foundation and success of the past few years and tell the story of the economy far more accurately than the Trump administration's focus on the 30 large companies in the Dow."
Madowitz continued: "In his first 49 days in office, President Donald Trump has discussed loosening oversight in financial markets, which may force the Federal Reserve to raise interest rates to prevent financial bubbles. Rolling back protections, updating overtime standards, and endangering Americans' retirement savings have delighted Trump's Wall Street and corporate base but are cold comfort for the American worker."
In a statement about the February's jobs report, Rep. Bobby Scott (D-Va.) said that President Trump inherited a growing economy from his predecessor.
"President Trump claimed he was handed 'a mess' by the Obama Administration, but we know that is not accurate," said Scott. "Under President Obama the unemployment rate was cut in half while GDP and median income rose."
Scott quickly pivoted to the embattled Affordable Care Act (ACA), adding that the Republican bill to repeal and replace the ACA would cause millions to lose their insurance, force families to pay more for fewer protections, defund Planned Parenthood, and give huge tax cuts to people in the top 1 percent.
Scott concluded: "[The Republicans] have gambled with families' health care as they continue to undermine the Affordable Care Act and the insurance Marketplaces. They have put forward policy ideas that would weaken consumer protections and increase costs for families under 'Trumpcare.' Working families deserve better. Congressional Republicans and President Trump must change their course and actually begin working on solutions to build an economy that benefits all of America's working families."