USDA Director: Agriculture census important for Black farmers
By Stacy M. Brown (NNPA Newswire Contributor) | 3/21/2017, 11:27 a.m.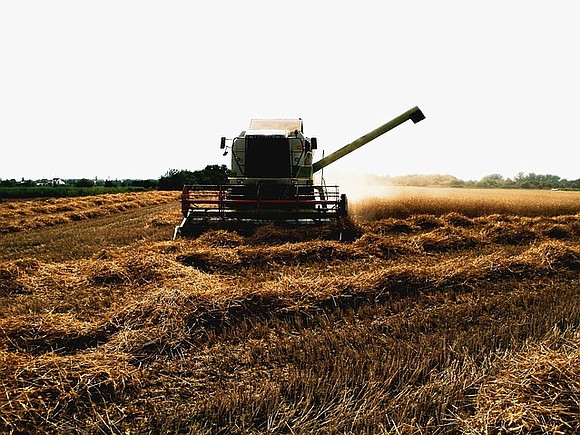 By responding, producers are helping themselves, their communities, and all agriculture across the country and they're also in line to receive various grants and other benefits that might be available for farmers. Officials stress that accuracy in reporting is key.
African-American and other minority farmers are of interest to Whetstone, an African-American who oversees a diverse department of about 45 individuals.
Whetstone said that it's historically been a tough task getting Blacks and other minority groups to respond, but stresses that it's a priority.
"Part of my job includes making sure farmers want to respond to our surveys and censuses and that researchers choose to use our data because it is the most accurate and unbiased," Whetstone said.
In 2012, the census revealed that the number of Black farmers in the U.S. stood at 44,269, a 12 percent increase over the previous survey five years earlier.
Nationally, Black farmers made up 1.4 percent of the country's 3.2 million farmers; while 33,371 African-Americans counted as principal operators – the individual in charge of the farm's day-to-day operations, a nine percent increase over the previous census while principal operators of all farms declined by four percent.
Although farms with Black operators tend to be smaller than others and with fewer acres and lower sales, Black principal operators sold $846 million of agriculture products in 2012, including $502 million in crop sales and $344 million in livestock while operating 3.6 million acres of farmland.
Still, getting farmers, especially minorities, to respond to the census is important to Whetstone who, despite his hardwood success, has farming in his blood.
Recently, he discovered a World War I draft card of ancestor Neal Whetstone, which listed his occupation as "farmer."
Whetstone's paternal grandfather also farmed in Lincoln, Texas and a maternal grandfather, Lafayette Garrett, raised cattle in the south.
"I'm the grandson of a cattle rancher, so intrepid that even after my then seventy-something year-old grandfather was kicked by a horse, he continued to ranch," Whetstone said in a posting on the USDA website. "I like to think I've inherited that tenacious nature and apply it to everything I do, even building awareness of the relevance of agricultural statistics.
Whetstone continued: "I have found that farmers respond to my agency's requests for information when they understand how official government statistics help them manage risks, conserve natural resources and promote a healthy agricultural production and marketing system in which they benefit."
To sign up for the agriculture census, visit https://www.agcensus.usda.gov.
AGDAY U.S. Department of Agriculture's USDA National Agricultural Statistics Service (NASS) Northeastern Regional Field Office Director King Whetstone, (right) meets with attendees on Jan. 15, 2016 at the 2016 Pennsylvania Farm Show, the largest indoor agricultural exposition in the U.S. (USDA)