Bad hair day: Viral video ignites boycott of Asian-owned beauty supply stores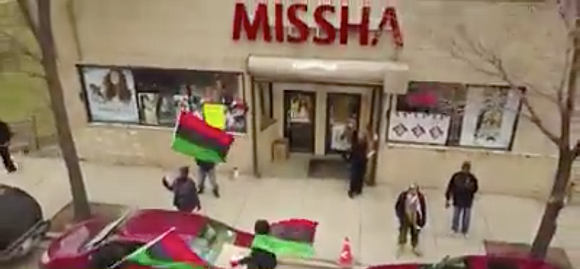 In another video posted on YouTube, NOI and NAACP leaders are seen speaking with Lim, asking for an apology and explaining to him why he was wrong.
"You cannot take police matters in your own hands. You can't act like the police," community activist John C. Barnett said. "Whatever the case may be, we know he cannot be keeping someone in a choke hold, stealing or not."
Meanwhile in Chicago, a video that's been making the rounds online shows Black demonstrators protesting in front of a Missha Beauty store. Although no reported incidents have happened there, Black consumers voiced their outrage over what happened in Charlotte and urged consumers to supports Black businesses.
"We cannot afford to continue to invest in places like Missha," said activist LaShawn Lettrice. "They have more than one location, and we are going to shut all of them down. We're no longer giving them our dollars. If we continue to unify we can run our own neighborhoods."
A movement led by Missing 24 called for a 24-week hair industry boycott that began in November 2016 and ends in May. The campaign is calling for African-Americans to shop at Black-owned hair salons and stores during this time.