'A Bronx Tale' is disappointing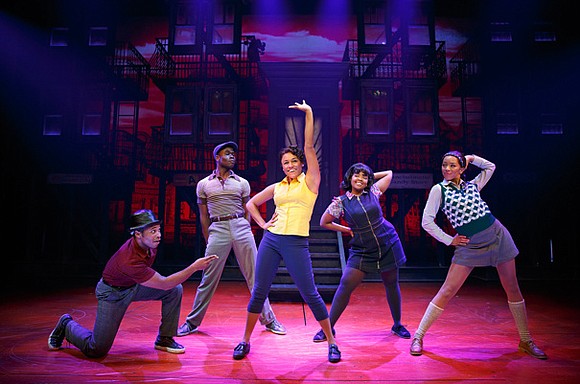 "A Bronx Tale" is a new musical on Broadway, based on the play by Chaz Palminteri. I believe most people are familiar with the movie, which starred Palminteri and Robert De Niro and which I have long enjoyed. The movie has an engaging storyline, dramatic fight scenes and life lessons. I think it was a wonderful idea to bring it to Broadway to the Longacre Theatre, but the mistake was making it a musical.
While I have always enjoyed the creativity of Alan Menken, who did the music, I cannot get into the songs that he created with lyricist Glenn Slater. "A Bronx Tale" as a musical is slow moving. There are no showstopper songs whatsoever; the songs just move the storyline along, but there are no thrills and the fight scenes are lame to say the most.
Even though I don't think this story was one to be put to music, I must acknowledge that many of the cast members give noteworthy performances. Hudson Loverro is energetic and delightful to watch as Young Calogero. Richard H. Blake is marvelous as his father Lorenzo. Nick Cordero is entertaining as Sonny, the gangster who takes Calogero under his wing. Ariana Debose is fantastic as Jane, the Black girl who falls in love with Calogero. She has an amazing voice. Lucia Giannetta delivers a memorable performance as Rosina, Calogero's mother.
As much as I enjoyed these performances, I did not walk out inspired or uplifted. I just felt like the musical dragged on and I was pleased when it was over. Going to see the musical was disappointing.
Visit www.abronxtalethemusical.com for more information.