Community Calendar 03/23 - 03/29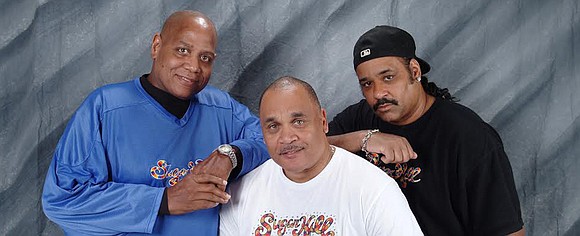 Shawn Wayans, Friday, April 7, at 7:30 p.m., Nyack Levity Live, 4210 Palisades Center Dr. A-401, West Nyack, N.Y. For information, call 845-353-5400 or visit ticketmaster.com.
FILM
"Fences," directed by Denzel Washington and written by August Wilson, based on Wilson's Pulitzer Prize winning play of the same name. The film stars Washington, Viola Davis, Stephen Henderson, Jovan Adepo, Russell Hornsby, Mykelti Williamson and Saniyya Sidney. Check your movie listings.
"Hidden Figures" is based on the lives of mathematicians Katherine Goble-Johnson (Taraji P. Henson), Dorothy Vaughan (Octavia Spencer) and Mary Jackson (Janelle Monae). Check your movie listings.
COMMUNITY
Ella! A Centennial Celebration, presented by the Apollo Theater Education Program, Thursday, March 23, at 6:30 p.m. Live Wire's celebration of Fitzgerald's centennial will explore "The First Lady of Song" through her musicianship and as a woman revered in an art form dominated by men. Apollo Theater, 253 W. 125th St., New York, N.Y. The event is free. Registration is required at eventbrite.com/e/apollo-live-wire-ella-tickets. For information, call 212-531-5305 or visit ticketmaster.com.
Marc Lamont Hill, professor, lecturer, author and media contributor, Saturday, March 25, at 4 p.m. Post-Obama America: Political Insight, Social Injustice and the Effect of "Nobody." Muhammad Mosque No. 7, 106-108 W. 127th St., Harlem, N.Y. For information, visit www.noinewyork.org.
Christian Times "Easter in NY" live TV recording, Saturday, March 25, at 5 p.m., Jerusalem Worship Center, 122-05 Smith St., Jamaica, N.Y. For tickets and information call 718-638-6397.
C.E.M.O.T.A.P: 30th Anniversary. Keynote address by Professor Gloria Browne-Marshall. Also speaking are Imhotep Gary Byrd, Brother Larry Hamm and Hero and Shero awardees Professor James Blake, Sister Pam Africa, Sister Fredrica Bey and Brother Lucien Pinckney. Saturday, April 1, at 2 p.m. Robert Ross Johnson Family Life Center, 172-17 Linden Blvd., Jamaica, N.Y. For information call 347-907-0629.
Hear Imhotep Gary Byrd on 107.5 WBLS-FM weekly with "Express Yourself," Sunday evenings from 7 p.m. to 9 p.m. and simulcast over WLIB 1190AM. The full show can also be heard on HD radio at WBLS-HD2 and at WBLS.com.,WLIB.com and iHeartRadio. IGB is also heard on WBAI-FM 99.5 with Radio GBE: "The Global Black Experience" and "The Global Beat Experience," Fridays 6 p.m. to 8 p.m. Archived online at www.wbai.org. For bookings or to reach us about your GBEvent or for comments, email co-editor Nyerere Shannon @ nyerere1@aol.com, find us at Imhotep Gary Byrd on Facebook or follow us on Twitter @GBELIFE or call 212-592-3279.