Eric Garner's mother has charges dropped and visits White House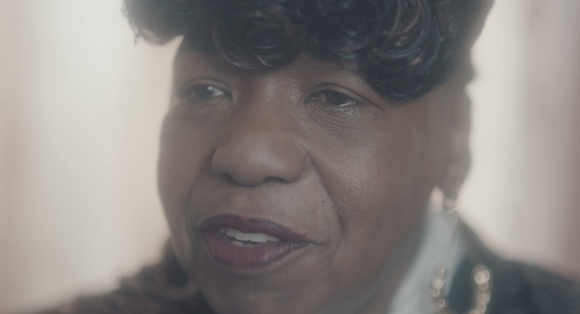 Eric Garner's mother, Gwendolyn Carr, walked out of court with no charges Monday.
Carr, along with elected officials and activists such as National Action Network Northeast Regional Director Kirsten Foy, New York State Senator Marisol Alcantara and New York City Councilman Jumaane Williams, had civil disobedience charges dropped in court. Jan. 31, they were arrested for disorderly conduct for blocking Fifth Avenue in front of Trump Tower the same day President Donald Trump nominated Neil Gorsuch for the Supreme Court.
Garner died July 17, 2014, in a chokehold at the hands of NYPD officer Daniel Pantaleo. Officers were attempting to arrest Garner for allegedly selling untaxed cigarettes in Staten Island's Tompkinsville neighborhood. A Staten Island grand jury declined to indict Pantaleo.
This week, Carr also visited the White House looking for an update on the federal grand jury investigation of her son's death. During an interview on the American Urban Radio Network Wednesday, Carr said that White House aide, a former reality TV star, Omarosa Manigault, personally contacted the Justice Department to find out updates about the case.
"I want them to look into my son's case objectively and I'm hoping we get a positive outcome," Carr said during the interview. "She was going to look into my son's case."
Carr continued, "We were invited to the White House. When we got there, they hadn't cleared us yet, but [Manigault] still met with us. I want this Justice Department to be fair. I want them to look into my son's case objectively, and I hope that we get a positive outcome."
Meanwhile, Pantaleo's disciplinary records were obtained by the website ThinkProgress this week. They revealed a complaint history that surpasses the average police officer in New York City.
ThinkProgress' analysis of New York City Civilian Complaint Review Board data found that only 4.9 percent of city police officers received eight or more complaints. Pantaleo was among that 4.9 percent. The data also showed that close to 2 percent of those officers had two or more complaints with substantiated allegations. Pantaleo had four, including evidence of abuse involving a vehicle stop and search in 2011 and an abusive stop and frisk episode in 2012.
Overall, Pantaleo had seven disciplinary complaints and 14 individual allegations against him. Patrolmen's Benevolent Association President Pat Lynch called for an investigation into how Pantaleo's records were leaked.
"The leak of such information is simply another demonstration of the CCRB's inability to function in the fair and impartial manner prescribed by the City Charter," said Lynch in a statement. "It is an agency that actively solicits complaints, places pressure on citizens to continue questionable claims and presides over a system that encourages the pursuit of false, unsworn allegations.  Their ineptness is well documented and well-known and renders virtually any information released or leaked by the agency as meaningless."