A new show on WE tv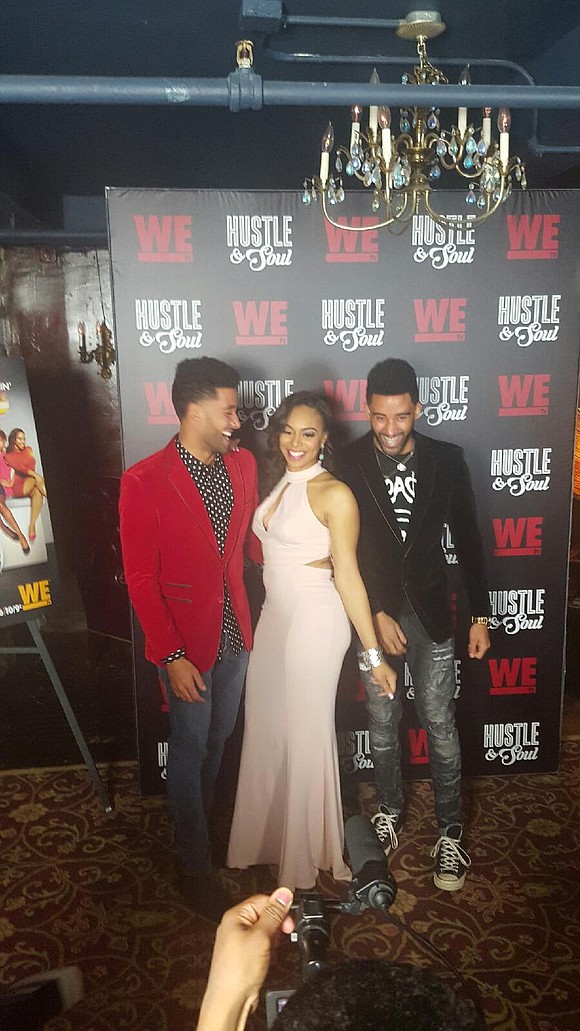 "Hustle & Soul," WE tv's new docuseries, is stirring up drama Thursday nights. The show's recent red carpet reception at The Cutting Room was a successful, star-studded event. "Hustle & Soul," a six-episode, one-hour series from Big Fish Entertainment actually premiered on WE tv Thursday, March 16, at 10 p.m. Their second episode will air this Thursday (3/23/2017) night on WE tv.
The series follows Lawrence Page, owner and head chef of the Pink Tea Cup restaurant. Page resurrected the former West Village landmark and moved it to Fort Greene, Brooklyn, on his quest to rise to the next level and score a coveted Michelin star. He will stop at nothing to obtain this status.
As the storyline goes, Page struggles to find the perfect recipe for success. He and his team learn that it takes more than good cooking and a good-looking staff to acquire an elite Michelin status.
As general manager of the Pink Tea Cup, Page's hot-headed girlfriend Ana supports him, but she is more than just the first lady of the Pink Tea Cup. She really wants to be the only lady in his life. Mind you, Page also has an overly opinionated Mom and female employees with their own motives. Staff includes Sana, a flirty hostess, Thandi, the Pink Tea Cup's lead server who is waiting for a promotion, and Candice, the head bartender who is as sweet as her drinks. They are all far from Michelin ready. Providing much needed comic relief, the twins Dominic and Stef simply can't seem to get anything right.
Page does have his hands full between running the restaurant and trying to manage his staff's cat fights, power moves and love triangles. And look out for Candice Roach. This young, talented actress from Astoria, Queens shows off star qualities in this reality series. Roach looked stunning! Her Hollywood-inspired, glamorous gown was designed by Intermix® Designer Clothing, and styled by Freya Style. Her hair was designed by Slique Hair Studio on West 149th and Frederick Douglass Boulevard.
Can Page keep his eyes on the prize while preventing his personal life from going up in flames, or will his dreams ultimately blow up in his face? Stay tuned, and view the second episode tonight, and every Thursday night on WE tv!