Tragedy in Newark: Accidental shooting of 10-year-old prompts outcry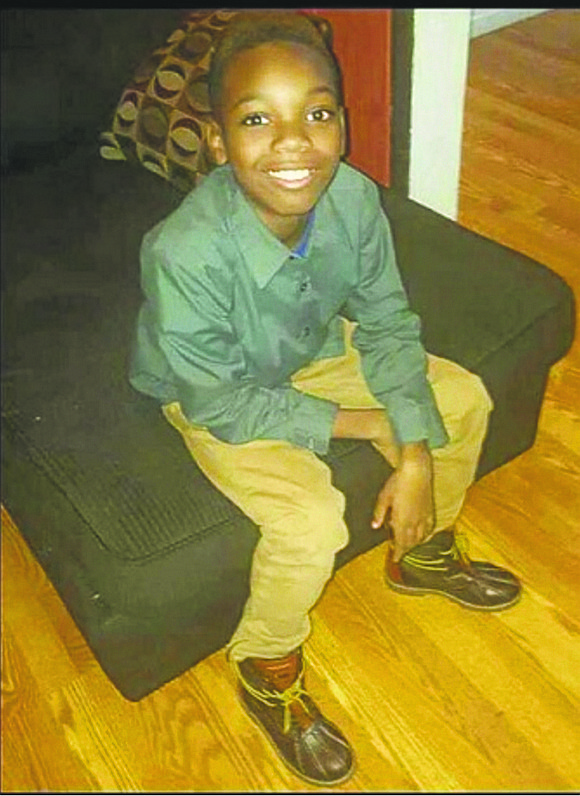 Shock lingers in a Newark neighborhood after a tragic accidental shooting that left a 10-year-old boy dead, leaving elected officials pleading for stricter gun laws.
Reports indicate that the incident occurred Saturday on South 19th Street in a private home when Josiah Coleman, 10, was accidentally shot by an 11-year-old. The older child was reportedly holding the gun when it accidentally discharged, shooting Coleman in the chest.
It's not clear how the child accessed the weapon or who it belonged to. The shooting marked the fourth gun fatality in Newark last week.
Coleman's father, William Lowther, was arrested and charged earlier this week with criminal mischief. The Essex County Prosecutor's Office says he allegedly assaulted an officer during the investigation.
No one has been charged in Coleman's death, and authorities say the investigation is ongoing.
Described as a "loving child," Coleman was a fifth-grader who loved to play basketball and video games. He lived with his mother, recently moving to Newark from Pennsylvania. Coleman was staying with his father to attend his sister's birthday party.
"He loved video games, he played video games all day," his grandfather Clarence Jamaal Coleman said in one interview. "And school."
Elected officials in Newark are speaking out in the wake of the tragedy about the need for stricter gun laws. Mayor Ras Baraka said guns are being purchased in other states and making their way to the Garden State. He said that despite New Jersey having the strongest gun control laws in the nation, it's still not enough.
"How many more tragedies must we endure before Congress gets the courage to enact strong national gun controls?" he questioned. "Despite the work of the Newark Police Division to take 500 guns off our streets last year, guns of all kinds continue to flow into Newark along the interstates and back roads. We need strong national gun control. There are too many guns in too many hands in Newark and across America."
According to the nonpartisan research group Gun Violence Archive, so far this year 124 children in America ages 11 and younger have been killed by guns and 17, including Coleman, were by accidental shootings.
Most accidental shootings in which children are killed occur in the South, where gun laws are less strict. A dozen of the 17 incidents this year were in Southern states. In December 2016 an 8-year-old girl died in Stratford, N.J., after she was accidentally shot. The gun was the personal weapon of a police officer that was loaded and unsecured. The officer was arrested and charged.