Union leaders tell Cuomo: Don't forget about green jobs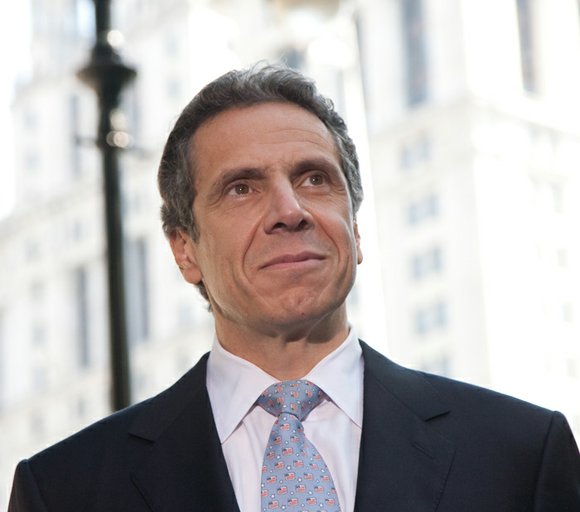 President Donald Trump's proposed budget has sent shockwaves through the labor and environmentalist communities. In response, union leaders have called on New York State Gov. Andrew Cuomo to incorporate principles of the Climate and Community Protection Act in the 2017-18 state budget.
A letter to the governor, signed by leaders from 32BJ SEIU, the Amalgamated Transit Union, United University Professions, United Auto Workers Region 9A, Transport Workers Union Local 100 and the New York State Nurses Association, stated, "The Fiscal Year 2017-2018 budget presents the perfect opportunity to deliver on these goals and build a New York in which everyone can be safe and prosper. The budget is also a chance to fortify our state against the regressive policies of the Trump Administration that threaten families, undermine jobs and living conditions, and stand to wreak havoc on the environment and people's health."
Some of the ways union leaders want Cuomo to incorporate CCPA principles include setting into law benchmarks for the elimination of greenhouse gas emissions across sectors and achieving an energy grid powered by 100 percent renewable energy by 2050; investing in projects and programs through dedication of at least 40 percent of revenue generated by the Clean Energy Fund and the Regional Greenhouse Gas Initiative; creating a locally driven transition process for workers and communities to ensure avenues to jobs; and requiring fair labor and training standards on clean energy projects that receive state financial support.
"Retrograde actions by the Trump administration—backtracking on COP 21, deregulating fossil fuels, rolling back environmental protections—will lead to many superstorms like Sandy, more contaminated water like Flint and Hoosick Falls, worsening asthma and respiratory problems, further poisoning the lungs of our Bronx babies," said NYSNA President Judy Sheridan-Gonzalez in a statement. "It is incumbent upon New York State to step up and protect New Yorkers, with legislation such as the Climate and Community Protection Act, transitioning into 100 percent renewables with many new good union jobs, while boldly standing forward to save our communities and salvage our future."
The New York State Assembly included the CCPA in their one-house budget plan, and union leaders now want Cuomo to follow their lead.
"In order for New York to continue to lead the nation in developing a greener, sustainable economy, we need to increase the investments made to our state's infrastructure, particularly our public transportation system," said TWU Local 100 President John Samuelsen in a statement.