URBAN AGENDA: Up Is Down: What Trump's Fabulist Budget Really Means
David R. Jones | 3/23/2017, 8:17 a.m.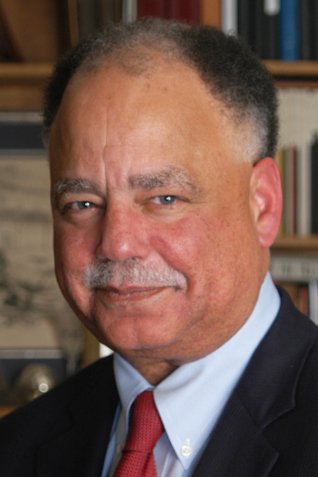 Lying — like it or not — is a part of everyday life. Most of us bend the truth every now and then, with even the most honest person telling the occasional fib to avoid hurting someone else's feelings. Then there is President Donald Trump, a liar in a class by himself. Promises he made to working families in urban, rural and small town America have turned out to be worth less than the hot air they blew in on.

How can these supporters – or anyone else – believe that Trump is a man of his word after seeing how his budget proposal targets low income Americans, slashing programs on all the fronts they need and depend on? He has pulled the rug right out from under them.

So much for promises.
Instead of doing the hard work of building the nation's economy – particularly in areas hit hard by industrial decline – Trump's budget and Affordable Care Act (ACA) repeal mark a new, outrageous foray into fantasy. They expose the hypocrisy of his campaign pledges to take care of America's little guy, expand health coverage and deliver for those that drove his rise to the Oval Office.
Trump and the Republican Congress seem to have one guiding philosophy: huge tax breaks for the wealthy and profitable corporations at the expense of older Americans and struggling families will somehow make our nation "great" again. But a great nation doesn't renege on its promises to its most vulnerable citizens. And proposed deep cuts to social welfare programs, such as Meals on Wheels, housing vouchers, job training and after-school services, will do just that. They will have a calamitous effect on older Americans, struggling working families living paycheck to paycheck, and the disabled.

Mayor Bill de Blasio and Gov. Andrew Cuomo must fight tooth and nail against the proposed federal cuts, which may represent only the beginning of an all-out assault on the poor and underserved.

Housing and health care are on top of the heap on Trump's chopping block. Here's how these cuts will affect struggling New Yorkers.
Proposed reductions to federal housing funds would devastate the New York City Housing Authority, cutting its capital subsidies by 60 percent and generating operating deficits of over $100 million annually. They would also reduce the number of Section 8 vouchers, which would deepen the city's affordable housing crisis and increase homelessness.
A repeal of the Affordable Care Act (ACA) would mean that roughly 200,000 people who use New York City public hospitals would lose insurance coverage. Expanded Medicaid coverage that provides services to people with mental illness, and to those with substance use disorders, many of which involve opioids or alcohol is at risk, too. Statewide, 2.7 million New Yorkers could lose healthcare coverage and cost the state $3.7 billion, according to the governor's office.

These are facts. But liars hate facts. They hate experts. Consider the Congressional Budget Office (CBO) analysis of ACA repeal, which projected roughly 24 million more people would be uninsured over a decade, with 14 million more uninsured next year alone. The Trump White House and Congressional Republicans went on a scorched-earth offensive to discredit the non-partisan CBO even before it even released its scorecard.