We all need each other
Editorial | 3/23/2017, 11:25 a.m.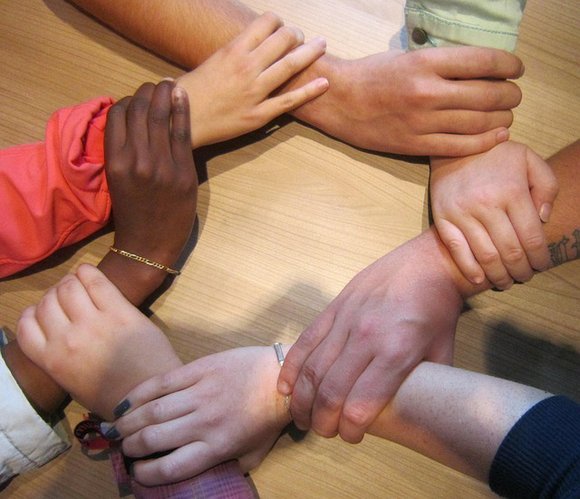 In the fall of 2016, the Walter Stafford Project, at New York University, had a symposium on Race and Inequality in New York City. The panel that I participated in discussed social capital in our community. As I sat there listening to the other panelists many thoughts went through my head, but it came down to one basic idea: The idea that we all need each other, we can't do it alone, and that when we raise each other up we raise ourselves.
The following is taken from my remarks at the symposium and some additional ideas from a few decades ago.
Hillary Clinton coined the phrase, "It takes a village," and put it in the American lexicon. But for the Black community "it takes a village" has been well-known for a really, really long time. When we look back at Harlem, in particular, or the Harlems of this country, or the small towns, if little Billy did something on 116th Street, his mama on 135th Street knew what he had done before he got to 120th Street. And he had been disciplined five times before he had gotten home, because the whole community was watching. And the whole community was invested in what he was doing and who he was going to become. That social capital was extremely strong. It did not matter if you were the doctor, or the dentist, or the lawyer or the maid, or the super or the stock boy, you all helped out and looked out for each other in your communities.
Let's go back in time a little bit. Let's go to Oklahoma. Let's go to Black Wall Street when we had a community where the white folks were coming across the bridge to borrow money from the Black folks, because on Black Wall Street that's where all of the money was. That's where all not only the social capital was but the real capital was. And what happened there? It got bombed. It got destroyed because there was too much power in the hands of the people of color.
Now, we'll jump forward again to Harlem and the Harlems of this country. Again, to a time when we had that social capital and we had that strength and we were raising our kids, our Black boys, our Black girls, to succeed, to get educated, to pull themselves out of situations that may not have been the best. And I'm not even going to call it poverty, because when I talked to my father about when he was growing up, he says he didn't know he was poor. He was the son of a sharecropper but they were "rich" because they had a strong family. They had a strong community. My grandfather had a newspaper. He was a sharecropper but he had a newspaper, and it was a small farming newspaper that printed when they had enough ads. But as my dad said, he was a "bidness" man. He had a business and he had an office. It wasn't anything fancy but it was his. And because everyone was poor, no one was really poor, because everyone was on an even playing field, and everyone used their social capital and their bridging and linking to lift everybody up. The opportunities that one person found, they showed to everybody else. With that, we had a very different reality than we have today.