House Republicans pull health care bill
Stephen Collinson, Dana Bash, Phil Mattingly, Deirdre Walsh, Lauren Fox and MJ Lee, CNN | 3/24/2017, 4:03 p.m.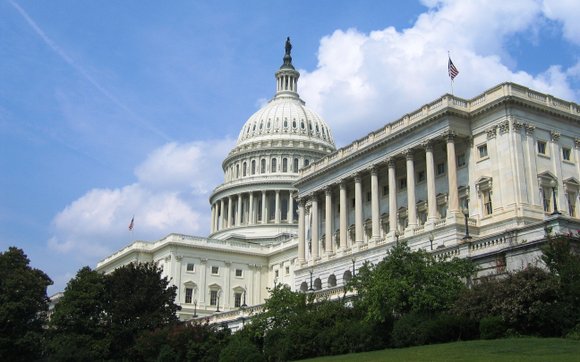 WASHINGTON (CNN) -- House Speaker Paul Ryan sensationally pulled his Obamacare repeal bill from the floor on Friday, a day after President Donald Trump had threatened to walk away from health care reform if he didn't get a vote.
After a dramatic day on Capitol Hill, Ryan rushed from the White House to Capitol Hill to tell Trump he did not have the votes to pass the measure, the culmination of seven years of Republican efforts to eradicate President Barack Obama's proudest domestic achievement.
Two senior administration officials said the decision to pull the bill was Ryan's.
The decision means that for now, at least, Obamacare will remain in place until Republicans can come up with some plan that can overcome deep intra-party divisions about how to kill it.
The decision to delay the vote marks an acute embarrassment for Trump, who had gambled big by presenting holdout House conservatives with a take-it-or-leave it ultimatum on Thursday night and put his own credibility on the line.
It also puts Ryan in a much weakened political position, after being defied by his own conference, which seems just as unsuited to governing in the Trump era as it was when it was effectively a protest coalition under Obama.
Before the vote was canceled, White House press secretary Sean Spicer said Friday afternoon that Trump has "left everything on the field when it comes to this bill."
But Republicans had few firm commitments from conservatives and watched a continued exodus of moderates. This was exactly what House leadership was worried would happen when they changed the bill, the source said.
Friday afternoon, moderate Republicans and members of the conservative Freedom Caucus have indicated they won't back the bill.
Blame game
The decision to pull the bill puts into question the state of Trump and Ryan's relationship.
Trump has confidence in Ryan, Spicer said earlier Friday.
"I think the speaker has done everything he can," Spicer said. "He's worked really closely with the President. I think at the end of the day, you know I said this yesterday, you can't force people to vote."
But the President is said to be "agitated" by the process, an aide said, which he thinks is all "political."
There have been whispers against Ryan, suggesting that if the bill fails it will inflict a series blow to the relationship between the speaker and the President which will be vital to moving forward the Republican agenda.
State of play
The vote was already delayed a day to give Republican leaders a chance to eke out a majority for the bill, is currently scheduled to proceed following Trump's huge gamble in warning he would walk away from health care reform if the GOP did not follow his desires.
Spicer told reporters "you guys are so negative" as they asked about the poor prospects for the vote.
Trump started calling lawmakers early in the morning, Spicer said. "The President and his team have committed everything they can to making it happen."