House Republicans pull health care bill
Stephen Collinson, Dana Bash, Phil Mattingly, Deirdre Walsh, Lauren Fox and MJ Lee, CNN | 3/24/2017, 4:03 p.m.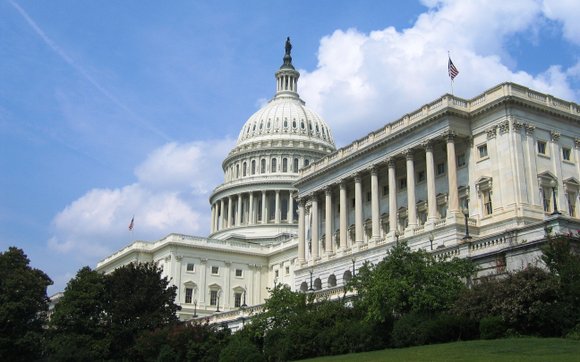 Ryan needed to get a simple majority in the House -- around 216 votes depending on how many members show up to vote. He can probably afford to lose no more than 21 Republican votes.
Freedom Caucus holding out?
Vice President Mike Pence met with members of the House Freedom Caucus at the Capitol Hill Club, a source familiar with the meeting says.
Freedom Caucus members stood by their ideological objections to a bill they say does not go far enough in repealing Obamacare.
There are signs of frustration in the White House at the Freedom Caucus, which has won a series of concession but is still holding out against the bill.
"We've emboldened them," one White House aide said.
Freedom Caucus Chairman Mark Meadows, R-North Carolina, was mum about his plans. "I'm not making any comment," he said.
A Republican official involved in counting votes says the party thinks it needs about 25 of the roughly 36 members of the conservative House Freedom Caucus members to back the GOP health care bill if it's going to pass Friday.
But while Mark Meadows claims lawmakers are allowed to vote their conscience, White House and GOP leadership don't think the Freedom Caucus members take that seriously.
The Freedom Caucus traditionally votes in a block and it will be hard to break from that.
Will moderates flee?
Rep. Leonard Lance, R-New Jersey, said that without a doubt, the decision to concede the repeal of essential health benefits to the Freedom Caucus definitely moved some of his colleagues to "no."
"I suspect some became a no because of that," Lance said. "That certainly didn't help."
The northeast Republicans are the ones to watch, he said.
"New York, New Jersey, Pennsylvania -- that's where you should count heads."
What's in the bill
The GOP health care bill would eliminate many of the taxes and eradicate the individual mandate imposed by Obamacare, officially known as the Affordable Care Act. Instead of the Obamacare subsidies that are tied to income and premiums, the GOP plan provides Americans with refundable tax credits based mainly on age to purchase health insurance.
The bill also significantly curtails federal support for Medicaid and allows states to require able-bodied adults to work. After 2020, states that expanded Medicaid would no longer receive enhanced federal funding to cover low-income adults like they did under Obamacare, and states that haven't expanded would be immediately barred from doing so.
However, the GOP bill doesn't touch some of the most popular pieces of Obamacare, including letting children stay on their parents' insurance plans until the age of 26 and including protections for people with pre-existing conditions. But it would end the requirement that insurers offer comprehensive policies that cover maternity, drugs, mental health and substance abuse.
CNN's Jeremy Diamond, Jeff Zeleny and Tami Luhby contributed to this story.