The AmNewsFOOD Harlem EatUp! hookup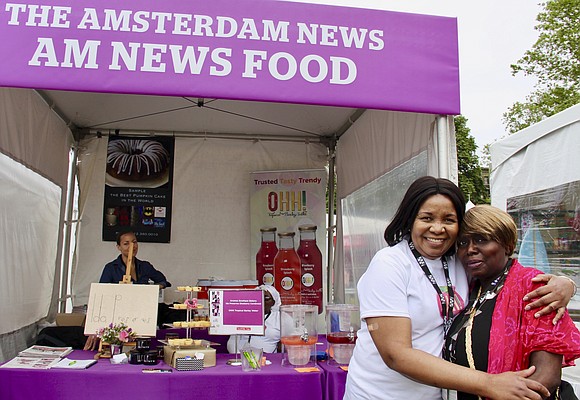 Do you have a friend, colleague or family member who is just beginning their career as a food maker? Maybe they have been baking for years and decided to take it to the next level. Maybe your favorite Harlem bite comes by way of an off-the-beaten path kind of place. AmNewsFOOD has a dynamic opportunity for you to hook them up!
The third annual Harlem EatUp! food festival is steadily approaching, and the AmNewsFOOD crew continues to look for food artisans, chefs and more to represent us in the Ultimate Grand Tasting at The Harlem Stroll Saturday and Sunday. This event is a unique opportunity to showcase a product to tastemakers and decision makers in the food world that should not be missed. Past winners have successfully grown their businesses, and some are selling at this year's festival.
To enter, email the submission with a photo of the product, a bio and a brief, 200-words or less, description and reason why the product should be chosen to AmNewsFOOD@SCHOPnyc.com, subject line "I'm So AmNewsFOOD," no later than Friday, April 14, 2017. Finalists will be invited to the Amsterdam News offices with their submission for a taste test. The winner(s) will be announced to represent his or her self, AmNewsFOOD and Harlem at our booth.
Thank you, Harlem! We love you!