Ashley Sharpton—Soldier for change
Chereese Sheen | 3/30/2017, 12:33 p.m.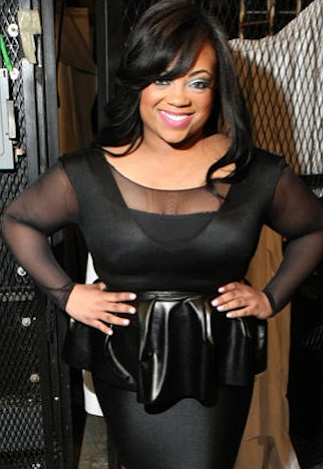 After arranging for Angela Davis, Bishop Marvin Sapp and Spike Lee to speak on multiple panels at the seventh National Action Network Annual Convention, Ashley Sharpton returned to her preferable position, in the background. Unlike her father, Sharpton does not enjoy the spotlight.
The NAN National Convention will be held April 26 to April 29 at the Sheraton Times Square Hotel. Each day is filled with panels of guest speakers who will cover topics such as mental health in the Black community, organization in the Trump era and informing the youth on how they can make a difference in politics.
The self-proclaimed "soldier for change" is the youngest daughter of The Rev. Al Sharpton and Kathy Jordan.
Sharpton, 29, did not let her reserved demeanor hinder her from being active in the community. She is the founder and president of Sharpton Entertainment, and her long-term relationship with the NAN granted her the opportunity to organize and direct the NAN Youth H.U.D.D.L.E., Helping and Uniting Dreamers to Develop Lead and Empower.
The last day of the NAN National Convention has been coined Youth Day. Sharpton Entertainment hosts an annual fashion show at the end of Youth Day that usually has 500 to 800 people in attendance. The free show includes clean and positive performances from artists. Many celebrities attend to motivate the youth. "It's a great way to keep young people creative," said Sharpton. "Art and activism is combined."
Sharpton Entertainment was founded in 2008 to help underground artists, models and designers enter mainstream media. Sharpton was inspired by her mother's former job as the Amateur Night coordinator at the Apollo.
"The original organization was called Harlem Inc.," said Sharpton. "I started that as a hobby. I grew up in the entertainment business and I loved going to shows. I wanted to create my own version of the Apollo, but I wanted to do it with young people from the streets."
The premiere show under the Harlem Inc. name was performed in front of the Harlem State Office building in 2006. Although the talent show was not offered last year, it had been running for 10 years and had showcased Harlem talent such as Teyana Taylor and ASAP Ferg.
Sharpton believes her goal to provide a platform for the youth was accomplished because of her father's access to influential people.
"At that time people were rapping and dancing outside, so I wanted to bring it together, but I wanted to do it for free," said Sharpton. "[The showcase] was like a baby Apollo."
Although her last name is associated with perks and criticism, she wanted to disconnect herself from it completely.
"I had a hard time realizing who I was, because I was always just a Sharpton," she said. "I had a hard time accepting my name. I would tell people to just call me Ashley. I used to hate it when people said, 'Ms. Sharpton.' I just wanted to be Ashley."
Sharpton credits her father's legacy and advice for helping her accept who she was. Her father told her that if she was not aware of who she is, she would never know where she is going and would be lost in the world.