Berlin's catwalk beauty craze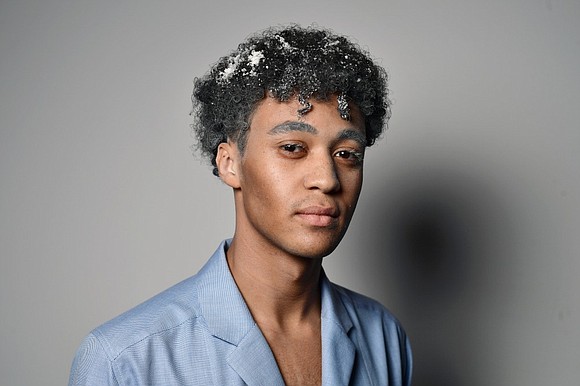 On the Berlin runways for autumn/winter 2017, hair and makeup looks hit center stage. Every designer has their own fashion look. Some designers request hair to be specifically cut a certain way, but other designers want their models' hair to be curly or straight, long or short, styled in braids, twists, buns or ponytails. Often hair is added for effect. Designers choose the makeup looks as well. Depending on the looks and seasons, the beauty focus can be on the eyes, eye brows, cheeks or lips.
For autumn/winter in Berlin's Mercedes-Benz Fashion Week, everyone was talking about glittery lips and bold eye shadow shades. Models on the runway were spotted with celestial star sequins on their lips. Stars were stuck to their lips at the designer shows of Leonie Mergen and Kaufhaus Jandorf. Lips were often painted in hot pink or left nude. To get these lip looks at home, just have a bowl of stars, sequins or glitter dust. Apply some sticky lip gloss on your lips and, with a cotton swab, apply each star or sequin to your lip. You can also use a metal sequin applicator (usually used at nail salons) to adhere these glitter glints for glamour on your lips. Coming down the runway in all the lights, the looks were glittery, fascinating and very fashionable.
At Mergen's autumn/winter '17 show in Berlin last January, the look was conservative. Hair was slicked back. From the looks of every piece in her collection, you could see her impeccable tailoring. With childhood afternoons spent watching her grandma and aunt work as tailors, Mergen gained an interest in fashion. Fascinated by the practice, she remembers playing copycat on her own dresses, customizing and experimenting throughout most of her youth. Unable to shake this interest, Mergen enrolled in Berlin's International University of Art for fashion and
earned her BA in 2014.