Dempsey J. Travis, jazz aficionado, finance pioneer and Chicago historian
Herb Boyd | 3/30/2017, 11:31 a.m.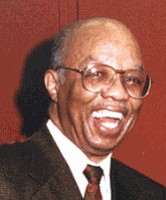 With the recent appearance of poet and publisher Haki Madhubuti in the city and his message that Bobby Sengstacke, the noted photojournalist, had joined the ancestors, Chicago was definitely on my mind. So much so that it sent me swirling back to several of my visits there and brief conversations with Dempsey J. Travis, a veritable walking encyclopedia of Chicago's history, particularly the impact of African-Americans on the city.
Born Feb. 25, 1920, in Chicago, Travis at the age of 5 had launched his business ambitions by passing out advertising cards for a local barber. Told to pass out the promotional material in front of the shop, Travis, ever the wanderer, ventured away from his post and was struck by a car. It took a while for his injuries to heal, and the accident taught him a lesson about being careful, even when passing out flyers.
In 1939, he graduated from DuSable High School, where among his classmates were the jazz great Nat King Cole, comedian Redd Foxx and publisher John H. Johnson. Perhaps because of Cole's prowess, Travis desired to be a pianist, but the Depression and a subsequent stint in the Army, particularly in a segregated unit, put some more realistic things on his mind. He was shot three times by the military police, who fired on a crowd of Black soldiers. Luckily, he survived, but one of his friends died after a bullet went through his head.
From this dangerous beginning as a child and later in the military, it was time for much less perilous challenges, and he attended Roosevelt University and received his bachelor's degree in 1949. At Roosevelt, Harold Washington, author Frank Landon Brown and Gus Savage, a future U.S. representative, were among his classmates. It was a momentous graduation, and later that year he formed the Travis Realty Corporation and was its first president. This venture planted him firmly in the city's real estate development realm, especially on the city's South Side, where the African-American community was predominant.
While managing his company, he was also the president of Sivart Mortgage Company, and by 1960 Travis founded the United Mortgage Bankers of America as well as the Dempsey Travis Securities and Investment Corporation, where he served as president until 1974. And if running businesses were not enough, he was back in school, where he acquired an advanced degree in Mortgage Banking from Northwestern University in 1969.
The same year he got his degree in mortgage banking, Travis founded the Urban Research Press. It was established as a forum for the publication of African-American fiction and nonfiction. His books were among the forum's best-sellers, and in each of his seven books he provided a detailed analysis of a particular topic germane to the African-American experience. One that stands out is his book on jazz during the post-World War II period that was published in 1983. Jazz was a subject that almost preoccupied him as much as his entrepreneurial passions. Noted jazz authority and radio commentator, Richard Steele, said of Travis, "I first met Dempsey Travis in the late '70s and I was a bit intimidated by his presence. He had a hearty laugh and a wicked sense of humor, but he was also a bare-knuckled brawler when it came to business and politics."