Developers behind Bedford Armory extol project's virtues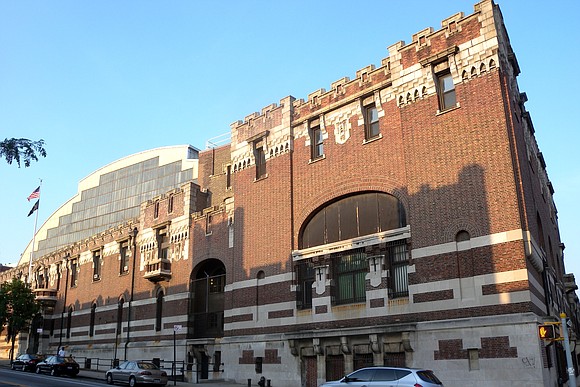 Advocates for the Bedford Armory Development in Brooklyn have come out in support of the project.
Last week, it was reported that a New York Communities for Change study concluded that price guidelines for the affordable housing units set aside for the Bedford Armory Development would price out nonwhite Brooklynites.
BFC Partners, a real estate developer founded in 1985 by Donald Capoccia, Joseph Ferrara and Brandon Baron, is spearheading the Bedford Armory Development.
William Howard, president of the West Indian American Day Carnival Association, called the NYCC report misleading.
"This report is blatantly inaccurate and only shows that New York Communities for Change doesn't speak for people of color in Crown Heights," said Howard in a statement. "The new Armory will provide affordable resources needed to keep West Indian cultural activities thriving in our community for generations to come. A brighter future for the Carnival Parade directly benefits thousands of Crown Heights families of color who participate in the parade, our steelpan association and other Carnival Association activities."
A representative for BFC Partners sent the AmNews information about the development, calling it a "three-prong project" that consists of housing, a 67,000 square-foot recreational center and 40,000 square feet of office space. Local organizations such as the Local Development Corporation of Crown Heights announced that they're working with BFC on creating an "Affordable Housing Fund" that would support the creation of more affordable housing, tenant advocacy and housing education in Crown Heights.
According to BFC Partners, some of that office and community center space will be awarded to nonprofit organizations and small-business owners.
When it comes down to housing, according to NYCC's report, with analysis based on the Economic Development Corporation in the Draft Scope of Work for an Environmental Impact Statement, if the proposed redevelopment project is completed, 83 percent of the total units would cost tenants or homeowners more than $2,200 (depending on the homeowners' down-payment).
"I don't accept this report because I know that revitalizing the Bedford-Union Armory will empower communities of color across Crown Heights," said the Rev. Daryl Bloodsaw of the First Baptist Church of Crown Heights, in a statement. "It would be a huge mistake to kill this project. We must work together to make it a success for everyone in our neighborhood, regardless of their background."