Ebony Alert—Activism in wake of missing DC girls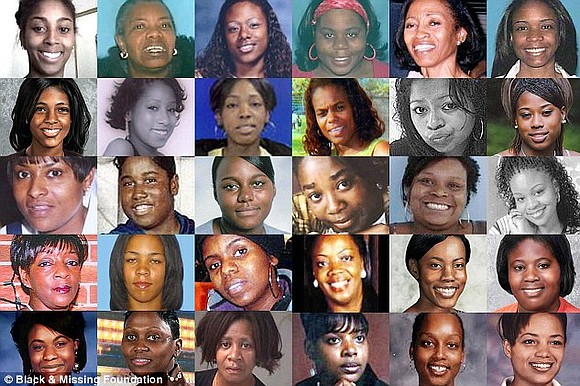 "It is an epidemic what's happening to these young girls in their homes," said Erica Ford, CEO and founder of Life Camp and I Love MY Life, speaking on Back to Basics on Diasporaradio.com with this reporter. "We must be concerned with what is happening to these young men, what is happening to this industrial complex that is using these young men as pimps, to sell our young girls. Because, just as these young girls are missing, these young men are the pimps, and other men are coming into our community and being pimps and traffickers of these young girls.
"We need to be aware of what is happening to our children. We need to be aware of what is happening to our sons. We need to be aware of the whole lack of hope, and mis-education, and the prison industrial complex system. It all goes hand-in-hand; and these girls are just unfortunately a byproduct of it."
Noting that as the overly exposed (by design) outrageous pimp culture saturates certain music videos, film and language, Ford slammed the promotion of a subculture that co-signs the abuse of women and young girls.
"Like everything else—like gun trafficking, like drug trafficking, like the prison industrial complex, like the mis-education complex—they are all here for a purpose, and we can't continue to play a role in the oppression of ourselves," she said.
Last November, Sen. Jesse Hamilton and documentary filmmaker Danielle Rose hosted a screening of the award-winning documentary "In Our Backyard" in Park Slope. Hamilton said, "Too often, sex trafficking is identified as happening somewhere else; some distant land is suggested as the site of concern, not here. 'In Our Backyard' refutes that damaging myth. This documentary brings into focus the nearness of this crime. That proximity deserves our attention. Alongside experts and advocates, brave survivors share their experiences. We see vividly the urgent need to combat this crime, to shut down the people perpetrating this exploitation, and the need to challenge a culture of misogyny that enables these crimes. And while there is no single easy solution, we can chart a way forward that takes on board the insights survivors bring, and pull together a coalition dedicated to confronting both those crimes happening out there in the wider world, and also too, those crimes that are happening right here at home."
Anti-child abuse and anti-sex trafficking activists have worked for years from the U.S., to India, to Russia, to the U.K., to the Middle East, to bust international rings and alert the public to this devastating practice. International anti-sex trafficking and anti-slavery activist lawyer Evon Idahosa, founder of Pathfinders Justice Initiative, has reported extensively on sex trafficking in Nigeria and devoted her career to rescuing and trying to rehabilitate survivors. She said, "The souls and bodies of women are turned into commodities for financial gain while the survivors themselves are held in debt bondage, severely abused, starved, tortured or infected with various sexually transmitted diseases ... Others who are victims of organ trafficking are murdered and never make their way back home.  The survivors whose lives tenuously hinge on the margins of poverty and abuse, yet who summon up the courage to resist the brutal annihilation of their souls, are the women and girls we are honored to serve."