Maggie Hathaway: Fighting for freedom on the front lines 
J. Andree Penix Smith | 3/30/2017, 11:35 a.m.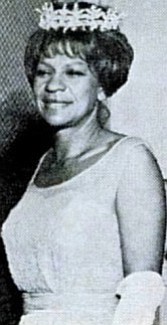 Tensions were high in Los Angeles after the 1962 police attack on the Nation of Islam headquarters in which seven unarmed Muslims were shot, including mosque secretary Ronald Stokes, who was killed.
During the trial of the wounded NOI members charged with assault after the attack, several people carried anti-Muslim picket signs in front of the courthouse.
Minister Abdul Allah Muhammad, columnist for the Final Call newspaper, recalled in the Oct. 9, 2001, edition the power activist Maggie Hathaway held in organizing a protest on short notice:
"Malcolm X [a friend of Ms. Hathaway] who was with me, was ready to attack [the picketers], but I told him I had a better idea. I went into the phone booth and made a call. Then we proceeded into the courtroom. When we broke for lunch, we walked outside to find traffic stalled and the sidewalk across the street crowded with observers. In front of the courthouse, spanning the entire block were picket signs—in favor of the Muslims—carried by young Caucasian men and women who worked in the various downtown offices, and who had skipped eating lunch to be part of this demonstration.
And there, standing on the courtroom steps, orchestrating the entire thing, was Marvelous Maggie Hathaway!"             
Born in the sawmill town of Campti, La., July 1, 1911, Maggie Mae Hathaway was an activist, blues singer, actor, sports writer and golfer who lobbied and picketed to integrate golf courses in Los Angeles, making facilities and careers available for the first time to African-Americans.
She launched the same war on Hollywood, helping many Blacks get jobs in film. Whenever her name was mentioned, studio executives panicked, often asking, "Is she picketing us?" To honor the outstanding work of Blacks excluded from the Oscars and other awards, she co-founded the Image Awards.
She was also a Los Angeles County Commissioner, serving on the Alcoholism and Narcotics, the Status of Women, the Probations and the Martin Luther King Hospital commissions.                 
She went to Los Angeles in 1940 with dreams of playing piano in one of the exclusive cabarets on Central Avenue, then known as Black Broadway. Instead she worked in film and as an extra, mainly as Egyptians and "exotics." In "Cabin in the Sky," her statuesque figure (which she maintained until her death) landed her a job as Lena Horne's body double, and she stands out among the extras in the film, wearing long black gloves and a black hat and strutting a sassy walk in the cabaret scene.                
When she was cast in a film biopic about Woodrow Wilson, she was told to wear a bandana and sit in a field on a bale of cotton.
"I could hear the voice of my father, a Louisiana farmer, telling me to get an education and never pick a piece of cotton," she said. "I returned the bandana to the director, asked for a limousine and left Hollywood."
She began singing in Los Angeles cabarets and recorded several songs in the early 1950s, including "Bayou Baby Blues," "School Girl Blues," "A Falling Star" and "When Gabriel Blows His Horn" with The Robins and "Here Goes a Fool" as a solo artist