Reflections on hip-hop pioneer Mr. Magic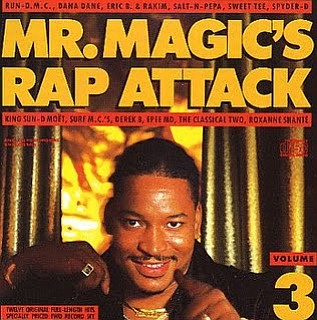 Many recall how Sir Juice, as he was also known, contributed immensely to hip-hop slang by popularizing phrases from the concrete jungle. For example, naming local 'hoods over the air waves by what they're called in the streets: Money Makin' Manhattan, the Boogie Down Bronx, Do or Die Bed-Stuy, Brownsville-never ran, never will, etc.
"I gotta have it, I miss Mr. Magic"—Nas in his 1992 single "Half Time"
In 1988, after firmly establishing hip-hop music over NYC's airwaves for six very influential years, Mr. Magic went on hiatus, only to return on the recently switched format Hot 97 FM in the early 1990s with his new program, "The Classic Showcase."
In his 1995 track "Old School," Tupac Shakur shouted Mr. Magic out.
In 2002, Mr. Magic's distinctive voice was heard in "Grand Theft Auto: Vice City" on one of the in-game radio stations.
Just as Magic and Marley were planning to reunite and treat the current generation of hip-hoppers to their taste of Golden Era caliber music on Power 105 FM, Mr. Magic transitioned onto the ancestral realm the morning of Oct. 2, 2009, after suffering a heart attack at 53 years of age.
"Persistence always overcome resistance!" were Mr. Magic's inspirational words as he concluded his shows.