A terrible week for Trump
Herb Boyd | 3/30/2017, 11 a.m.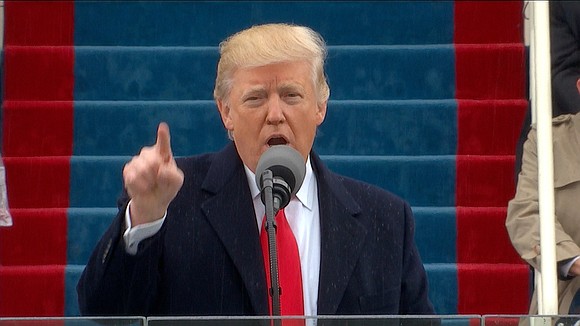 For nearly eight years, the GOP has been doing everything possible to repeal Obamacare, and they thought that with President Trump making the same complaint, it was a done deal. Wrong.
The reputed deal maker was soundly repudiated when he couldn't muster the votes in the House of Representatives, pulling the bill before he was further humiliated last week.
Trump scrambled futile to corral the Republican lawmakers, both moderates and conservatives, including members of the Freedom Caucus. It was to no avail and now the Trump administration will have to find other ways to keep his approval rating from sinking even lower. At 37 percent, according to the latest Gallup Poll, it's an unprecedented low for a president only 60 days in office.
"I'm disappointed," Trump said of the effort to repeal Obamacare, "because we could have had it." He said they "were very, very close," to getting a vote on the bill, but "the Democrats didn't give us one vote." Trump, in a news conference at the White House last week after pulling the bill, blamed its failure on the lack of Democratic votes.
But blaming others has been a Trumpian reflex. At no time is he willing to shoulder the responsibility for a setback. He was even upset with daughter Ivanka and her husband, Jared Kushner, who were on the Aspen ski slopes while he was struggling to get congressional approval of his American Health Care Act.
Trump and the GOP appeal was insufficient for the conservatives who felt it wasn't strong enough and moderates who felt it was too strong and would hurt them during the midterm elections.
At the last moment, Trump tried various tactics and changes to satisfy the dissenters, but the dealmaker fell flat on his first major initiative.
Now, according to several reports, the next move by Trump and the GOP leaders is to see what can be done about reforming the tax code. That will require some heavy lifting, and the obstacles they face are just as challenging as those with Obamacare. Tax cuts for the rich will incense the Democrats and further provisions for the poor are sure to infuriate the Republicans.
And what about the ongoing investigation by the House Intelligence Committee that was all but torpedoed by the chair who rushed off to the West Wing to inform Trump of a discovery that might appeal to him. Almost immediately there were calls for him to step down, none more vocal than Rep. Adam Schiff of California.
Then there's the promise of building the wall along the Mexican border, the refutation of climate change and the $1 trillion plan to improve the nation's infrastructure.
One pundit declared that the Trump administration is unraveling. But was it ever raveled?