Three free apps every traveler should download
Megan Pinckney | 3/30/2017, 12:33 p.m.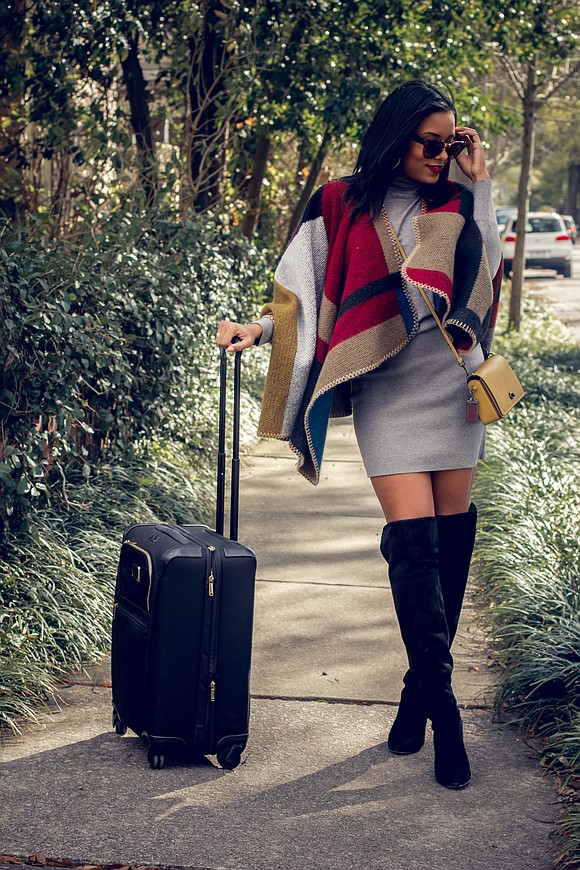 Technology can be so useful when you are traveling, whether you are abroad or in your own backyard. GPS can guide you from one place to another, travel guides help you discover new places you might have missed and social media can help you share your travels with loved ones who could not join you. Some of the handiest technological tools come in the form of apps designed for smartphones. After a quick download, an app can unlock a world of possibilities in the palm of your hands. And although hundreds of travel-related apps are available, here are three apps designed to make your travel life much easier and more rewarding. But the best part is that all of these apps are free if you download them from Apple's App Store or from
the Google Play Store.
Skiplagged
Trust me when I say this app is the best kept secret in the entire app store! Skiplagged is the only app I know of that is able to offer flights at a true discount. It does so by finding the cheapest one-way tickets possible to your final destination after searching for flights that are connecting through that destination and heading to another city. But instead of continuing to the reservation's final destination, travelers simply get off the plane and "miss" the next leg. Surprisingly, this early disembarkation saves travelers as much as $100 each way. There are, however, two prevalent negatives to booking your flight this way. First, you have to fly using a carry-on. Because airlines check your bags to your reservation's final destination, there would be no way to retrieve that bag during the connecting flight. Second, the app recommends that you do not enter your frequent flyer miles account number when booking the flight because if airlines realize you are booking with the intention of missing a leg, they can revoke your membership and you will lose all of your miles. But if you ask me, saving around $200 (sometimes even more) is worth not gaining
frequent flyer miles.
Touchnote
This app is perfect for sharing your travels in a surprisingly old-fashioned way with close friends and family who are not able to go on your trip. While on vacation, simply upload a photograph that you have taken on your smartphone to the app, preferably with a unique location or specific background. From there create a postcard to share with your friends. On the front, along with the picture you have chosen, you can add borders, text and even icons to the photo. On the back, add a short, sweet message and the receiver's address. The postcard is printed in the United States and usually only takes one business day to be printed after it is received by the company. The actual postcard should arrive at the mailbox of your loved ones within two to five business days, depending on where in the country they are. The company also ships worldwide, so loved ones all across the globe can enjoy your personalized postcards. Postcards cost $2.99 each (postage included), but if you buy multiple credits you could receive a better deal. I used this app a little over year ago when I visited four countries across Europe. I surprised my mom by sending her a postcard from every new city I visited. She loved them so much, and the cards are printed with such great quality, that she has a few of them framed in her house. I remember her telling me how much she enjoyed receiving each of them in the mail.