Officer who killed Texas teen should be arrested, attorney says
Lauren del Valle and Holly Yan, CNN | 5/2/2017, 4:31 p.m.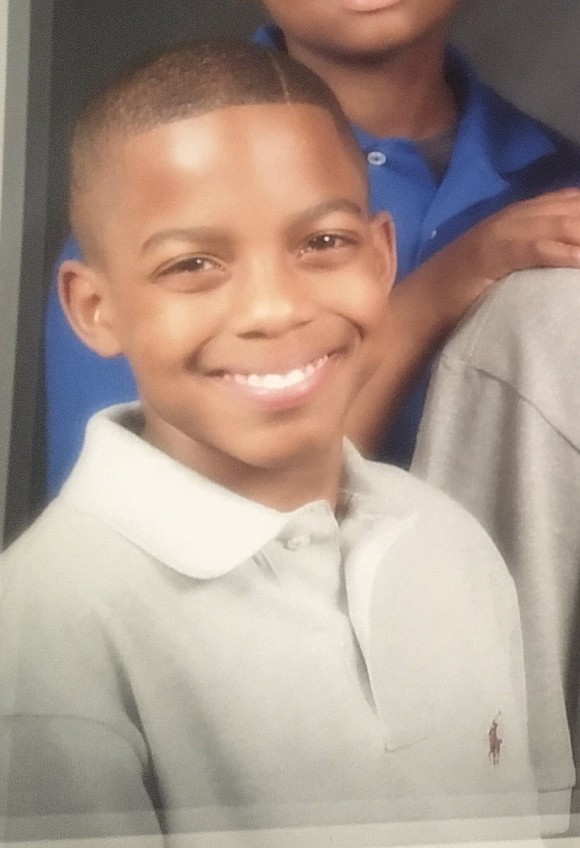 (CNN) -- The family of Texas honor student Jordan Edwards is too distraught to speak about the teen's death -- especially after police admitted Jordan posed no threat to them.
"They have not been able to speak publicly yet," Edwards family attorney Lee Merritt told HLN on Tuesday. "Understandably they want to bury their son, and they're really mourning that tragic loss."
A day earlier, the Balch Springs police chief admitted he "misspoke" when he said the car Jordan was riding in Saturday night was moving "aggressively" toward police -- leading one officer to fire his rifle toward the car.
On Monday, Police Chief Jonathan Haber said body camera footage showed the car was driving forward, away from the officers -- not reversing toward them.
"I take responsibility for that," Haber said. He added that the officer's behavior "did not meet our core values."
The Edwards family attorney praised the police chief for owning up to his mistake.
"Before the chief made the retraction of the statement, he stopped by and he spoke with the family," Merritt said.
"I give him much respect for being brave enough to do that on a national platform. It may be embarrassing, but we need to change the culture (so) our officers don't cover up."
'A loving child'
In a statement released Tuesday, Jordan's family's described him as "a loving child, with a humble and sharing spirit."
"The bond that he shared with his family, particularly his siblings, was indescribable. Not only have Jordan's brothers lost their best friend; they witnessed firsthand his violent, senseless murder," the statement said. "Their young lives will forever be altered."
The Edwards family also asked the public to refrain from protests and marches at this time as they prepare for the slain teenager's funeral and try to cope with the loss.
"What we desire only second to having our beloved Jordan back, is JUSTICE FOR JORDAN," the statement said.
How the night unfolded
Officers broke up the house party in response to reports of underaged drinking. One officer fired a rifle into the car as it was driving away from the party. Jordan, the front-seat passenger, was struck in the head.
Balch Springs police spokesman Pedro Gonzalez said officers had were looking for the owners of the house when shots were allegedly heard in the area, creating chaos right before Jordan was shot.
Haber declined to confirm whether any shots were confirmed to have been fired or whether the boys in the car were armed, citing the ongoing investigation.
The officer fired three shots into the car, Edwards family lawyer Lee Merritt told CNN, based on eyewitness accounts from the other boys in the car.
Jordan's 16-year-old brother and their three friends were detained and questioned, but the boys were not arrested nor charged, Merritt said.
Attorney: 'There's more than enough probable cause'
The officer who fired the fatal shot was placed on administrative leave. Haber would not identify the officer, but said he had no similar prior incidents.
Both the Dallas County Sheriff's Department and the Dallas County District Attorney's Office have launched criminal investigations into the shooting, but the officer has not been arrested nor charged.
Merritt said the officer should be treated like any other citizen -- and therefore should have been arrested by now.
"We have a dead 15-year-old with no causation on his part or anybody of the vehicle," the attorney said.
"If justice is to be had, by now a warrant should have been issued. There's more than enough probable cause to arrest this officer."
Merritt said the teen's death is a call to action against excessive police force.
"We are declaring (a) war on bad policing," Merritt said at a news conference Monday. "America, throughout the country, must figure out a way to police its citizens without killing them."
CNN's Jaide.Timm-Garcia and Darran Simon contributed to this report.