'Black Lives Matter' cases: When controversial killings lead to change
Holly Yan, CNN | 5/4/2017, 9:39 a.m.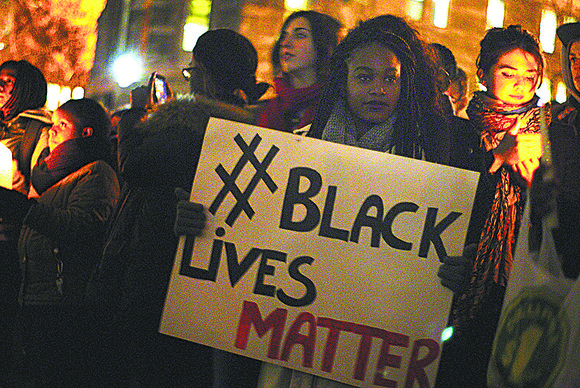 (CNN) -- Three days, three different resolutions, one common trait: white officers killing black males.
Just this week, we learned two officers will avoid federal charges in the 2016 death of Alton Sterling, a man pinned to the ground before he was shot.
Another officer has been fired for killing Jordan Edwards, a 15-year-old honor student. And yet another officer pleaded guilty after shooting Walter Scott as the 50-year-old was running away.
While officer convictions are rare, such killings have spawned "Black Lives Matter" protests and have led to notable changes -- including reforms to police policy. Here's how some of the most high-profile cases have turned out:
Jordan Edwards, 15
Date of death: April 29, 2017
Where: Balch Springs, Texas
What happened: Officers responded to a house party after reports of underage drinking. Police spotted a car leaving with five people inside -- including Jordan in the front passenger seat.
At first, Police Chief Jonathan Haber said the car was moving "aggressively" toward officers, and officer Roy Oliver fired into the car with a rifle.
But on Monday, Haber corrected himself and said body camera footage showed the car was driving forward -- away from the officers.
The outcomes: Haber fired the officer Tuesday, saying Oliver "violated several departmental policies."
Meanwhile, Jordan's classmates at Mesquite High School are grieving the loss of the beloved football player and straight-A student.
Alton Sterling, 37
Date of death: July 5, 2016
Where: Baton Rouge, Louisiana
What happened: Sterling was selling CDs outside a convenience store when police received a call of a man with a gun. Cellphone video showed police tackling Sterling and pinning him to the ground before Sterling was shot. But police said Sterling was reaching for a gun.
The outcomes: On Wednesday, federal prosecutors said they didn't have enough evidence to file charges against Baton Rouge police officers Blane Salamoni and Howie Lake II.
Minutes later, the Louisiana attorney general announced the state will launch an investigation to see whether the officers should face state criminal charges.
But Sterling's death has already yielded change. Baton Rouge Mayor Sharon Weston Broome said $2 million will be spent securing body cameras for the entire police force. On top of that, the city's police training manual will be revised, and officers will receive training in implicit bias, the mayor said.
Walter Scott, 50
Date of death: April 4, 2015
Where: North Charleston, South Carolina
What happened: Officer Michael Slager pulled Scott over for a broken taillight. Scott bolted out of his car, though it's not clear why. His family attorney speculated that Scott's flight stemmed from his unpaid child support "and a fear of maybe going back (to jail)."
As Scott ran away from the officer, a witness captured video of Slager shooting Scott several times in the back.
The outcomes: Slager was fired and indicted for a state murder charge and federal charges, including misleading investigators and excessive use of force.
The state murder trial ended in a mistrial. But on Tuesday, Slager admitted to using excessive force as part of a federal plea deal.