Jordan Edwards' killing fuels community's grief -- and a call for justice
Jason Hanna, Jaide Timm-Garcia and Darran Simon, CNN | 5/4/2017, 9:42 a.m.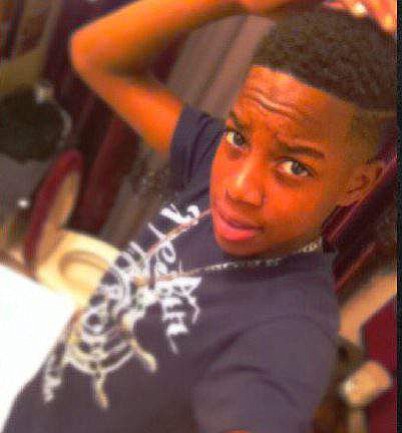 BALCH SPRINGS, Texas (CNN) -- On the first day back to school since Jordan Edwards was killed, more than 100 of his football teammates gathered early Monday for a meeting in a Dallas suburb. The 15-year-old's parents and brothers joined them. There were prayers and tears.
The players hugged the Edwards family, shared stories about their teammate and scribbled messages on a memorial on his locker: "RIP lil bro." "Rest Easy my boy."
"It was a lot of sadness ... just because of how close everybody felt like they were to Jordan," said Jeff Fleener, head football coach at Mesquite High School, where Jordan was a freshman.
Emotions have ranged from grief to shock -- and frustration and determination -- since police in Balch Springs said an officer fired into a car as it was driving way from the party, killing Jordan, an unarmed black teenager in the front seat.
The Edwards family and others praised police Chief Jonathan Haber's swift firing of the officer on Tuesday -- a day after Haber said he "misspoke" when he said the car Jordan was in was moving "aggressively" toward police leading the officer to shoot -- and called for criminal charges.
Others drew parallels to the actions of officers that resulted in deaths of other unarmed black males across the country, raising what they say is a need to reform how police interact with black and Latino communities.
"It surprises me that situations like this are still happening, but it doesn't surprise me that the officer got fired but somehow hasn't been arrested," Everett Young, 45, who owns a barbershop near Mesquite High School, told CNN Wednesday.
Young said he believes the police are necessary but would want to see them get psychologically evaluated regularly.
"They need to understand that when they get in a hot situation and kill somebody, they just killed someone's son, brother, grandson."
'There could have been neighbors outside smoking'
The officer, Roy Oliver, has not been criminally charged. A police representative for him could not be reached Wednesday.
Jordan along with his two brothers and two friends were in the car when it was fired upon last Saturday. Jordan died from a fatal gunshot wound to the head, the Dallas County Medical Examiner's Office said. His death has been ruled a homicide.
Candace Gonzalez, a home health company employee who lives three blocks from the shooting, recalled hearing what sounded like multiple gunshots that night.
"What I want to know is what that officer saw that made him pull out a rifle? There could have been neighbors outside smoking," she said.
Balch Springs Police said officers discovered a large party when they responded to a 911 call reporting underage, intoxicated teenagers walking around. They allegedly heard gunshots outside as they tried to find the homeowner in the residence.
Sarah Evans, who lives next door to the house where the party took place, said she has children around Jordan's age. They all played peewee football together.