URBAN AGENDA: Not Too Late For `Fair Fares' in City Budget
David R. Jones | 5/4/2017, midnight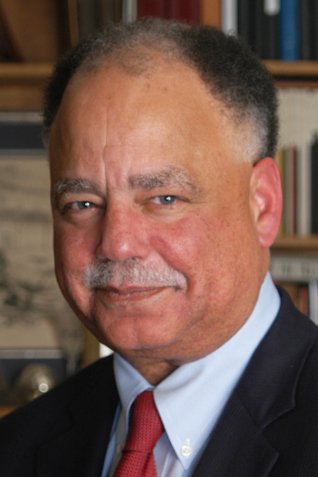 Now that Mayor de Blasio has released his FY2018 Executive Budget, the City Council has an opportunity to tweak his spending priorities so that they better serve to mitigate New York City's affordability crisis. This would include standing firm on its modest funding request for Fair Fares, a proposal to provide half-priced MetroCards to the working poor. The $50 million the Council seeks is a reasonable price to pay toward improving transit affordability and equality.
The mayor presented the Executive Budget as a progressive approach to attacking the city's affordability crisis while maintaining core services and commitments to improving people's lives. And on a number of levels, it looks poised to succeed.

There's a lot to like in this budget. We agree, for example, that the promised $300 million for the initial phase of a plan to provide free, full-day early pre-school to three-year-olds and homeless shelter renovations will go far toward addressing the needs of vulnerable communities in our city.
And it's good to see the mayor making a decisive shift in his affordable housing strategy to better include the poorest among us. The Community Service Society and other housing advocates have voiced concerns about the mayor's Housing New York plan since it was rolled out in 2014, because it did not begin to address the needs of the lowest-income New Yorkers. The mayor is now calling for an additional $1.9 billion in affordable housing subsidies that he says will allow the city to reach "10,000 more households with low incomes." This is good news indeed.
The mayor's budget also has good news for NYCHA residents. Decades of government disinvestment at all levels have contributed to deplorable living conditions at many NYCHA developments. The mayor is proposing a $355 million facelift to restore crumbling building facades. This would bring the city's total capital commitment to public housing infrastructure repairs to more than $1.7 billion over ten years. Governor Cuomo should match this commitment.

But some tough decisions need to be made. As the mayor and City Council negotiate the FY2018 budget, deciding which admirable policy objectives will be backed up with budget appropriations, their job is made all that more challenging by budget and policy uncertainty emanating from Washington. President Trump has proposed slashing $910 million in federal aid for everything from housing subsidies and homeless services to police anti-terror funding and community block grants, which are used by many New York City agencies to fund basic services.
Some shifts in funding will be required to deal with this tsunami, particularly in health care. Just as NYCHA provides a critical hedge against homelessness and worsening the city's affordability crisis, the city's municipal public hospital system – which serves a million New Yorkers every year regardless of immigration status or ability to pay – is crucial, too. President Trump and the Republican Congress seem hell-bent on taking health care coverage away from 24 million Americans through a repeal of the Affordable Care Act (ACA). The loss of widespread access would devastate NYC public hospitals, which are the caregiver of last resort and the city's largest single provider of care to Medicaid and uninsured patients.