Teddy Riley gets ready for a 'Conversation' May 5
JORDANNAH ELIZABETH | 5/4/2017, midnight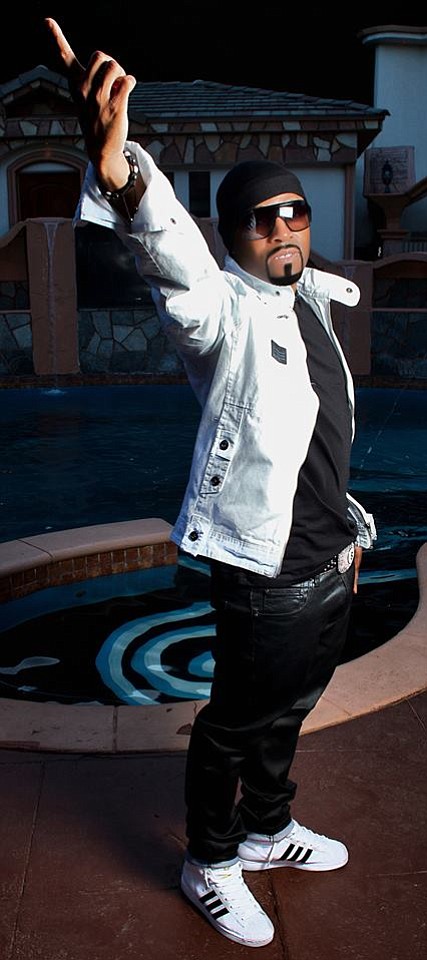 Super producer, leader of the New Jack Swing movement and Soul Train Legend Award recipient Teddy Riley will be sharing a unique opportunity with his fans in New York City May 5. He'll be participating in an "In Conversation With" session, speaking about his life's journey and the intricacies of this craft and influence at 220 W. 18th St., New York, N.Y. at the Red Bull Music Academy Festival 2017.
Riley was kind enough to speak with me via phone from the legendary producer, Benjamin Wright Jr.'s home in California. Wright is best known for his music arrangements for Michael Jackson's "Off the Wall" album and has taken Riley in as a godson and holds space as his mentor. Riley and I spoke about family, becoming a legend in his lifetime and what matters to him most in life:
AmNews: Is this the first time you're in an "In Conversation" event at Red Bull Music Academy Festival?
Riley: Yes, this is my first.
AmNews: Isn't it interesting that it took so long for you to receive the opportunity to talk about your craft?
Riley: Well, Red Bull's been trying to get me to do this for almost five years. It was just my schedule. I was touring, and I'm touring now, but it's so crazy because my daughter was supposed to walk the aisle [graduate] the same day, but she changed her graduation time because she felt like this was very important for people for me.
AmNews: That's very thoughtful and generous of your daughter! Congratulations on just receiving Soul Train Legend Award. It's interesting to be talking to you in this season in your career where you're finally being recognized. Do you consider yourself to be a "master" in your craft?
Riley: No. I don't feel like I am at a master status in my career. I feel like I'm getting there. People feel like I am there and I feel like I've still got more to go. I'm always learning, you never stop learning. I'm always a sponge. I was just in the studio with Ray Chew, who's been the music director for everyone. Working with him yesterday was a part of my training. We were working on something I can't disclose yet.
AmNews: Do you have any specific goals for yourself for the next five to 10 years that you think would get you to that "master level"?
Riley: It's actually already started. In the next five years, I want to be all over TV. That's the one thing I've never gotten a chance to do: soundtracks, movie scores and television themes. I just landed the Harlem Globetrotter's theme and soundtrack, so when they're performing, that's my music now. It's the Teddy Riley version of "Sweet Georgia Brown." I'm working on another TV theme as we speak. Hopefully, I'll be on Fox Television. There's more to come. When you ask God for something, and you pray for it, it manifests. I didn't ask for the Soul Train Legend Award. I prayed to for it. I prayed, "God, whenever you feel, I need to get my accolades and merit for what I've done, it will be in your time." I'm so happy and blessed to be able to witness get my merits and awards for all of my accomplishments. Many don't get them until they're gone.