First 'Dreamer' gets deported, 32BJ responds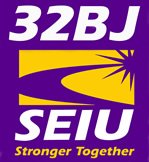 San Diego native Juan Manuel Montes Bojorquez, 23, has lived in the United States since he was 9. He said he had a valid permit. He has become the first so-called Dreamer to be deported by the Donald Trump administration.
Authorities deported Bojorquez from California to Mexico in February, even though he was protected from deportation under the Deferred Action for Childhood Arrivals program created by former President Barack Obama. The Obama administration designed the program for undocumented immigrants who were bought into the U.S. as children.
Last Wednesday, the Department of Homeland Security said Bojorquez lost his Dreamer status because he left the country without permission and got caught trying to re-enter, but his attorneys said that the only reason he attempted re-enter was because Customs and Border Protection deported him two days earlier. Immigrants who have permission to work temporarily in the United States under DACA have to make arrangements with authorities whenever they want to leave the country.
Nora A. Preciado, a staff attorney with the National Immigration Law Center and co-counsel on Bojorquez's case, said, "Juan Manuel has been unequivocal in his assertion that he never voluntarily left the country while he had DACA. We believe him. We filed a FOIA lawsuit to get answers. Rather than continue to provide half-truths and varying assertions, DHS should respond to our request for documentation. We will see them in court."
Later on that same Wednesday, DHS reversed course and said that Bojorquez had valid protective status.
Héctor Figueroa, president 32BJ SEIU, explained his concern with Bojorquez's deportation.
"We are alarmed and outraged by reports of the Feb. 19 deportation of Juan Manuel [Montes], a 23-year-old California resident whose protection under the DACA program should have been respected by immigration agents," said Figueroa in a statement. "This young man's swift deportation to Mexico, where he hadn't lived since age 9, attests to the brute excesses of this administration's immigration enforcement actions, despite top officials' assurances that DACA recipients had nothing to fear."
Mónica Ramírez Almadani, an attorney with Covington & Burling LLP in Los Angeles and co-counsel on Bojorquez's case, said much of the information they've received on Bojorquez has come from the media.
"The government is providing information to the press, but not to Juan Manuel and his attorneys," said Almandani. "We know Juan Manuel was physically removed."
Figueroa also wants more information on the DHS' actions.
"We call on Homeland Security Secretary John Kelly to release all information in relation to Juan Manuel [Montes]' detainment and deportation, and on the cases of all DACA recipients currently in detention," stated Figueroa. "We also call for an end to the unrestrained and ill-considered actions of the federal government's immigration enforcement agencies. The American people demand and deserve a government that abides by its policies and promises, and that demonstrates respect for basic legal protections and procedures for one and all."