Mumia's attorneys optimistic after latest hearing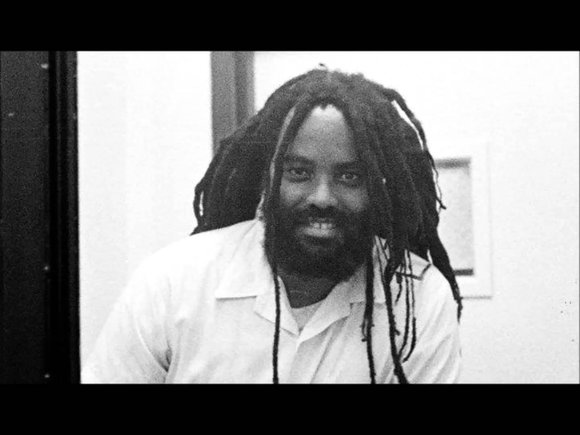 The latest leg in the legal battle to free political prisoner of war Mumia Abu-Jamal took place Monday, April 24, his 63rd birthday, during the first court hearing of the Post-Conviction Appeal Act petition at Philadelphia's Court of Common Pleas. Mumia's attorneys presented legal arguments before Judge Leon W. Tucker, while supporters packed the courtroom and rallied outside into the evening hours demanding Mumia's release.
Three days later, Mumia's attorney, Rachel Wolkenstein, released the following statement:
"Just days after the DA's office argued Mumia's new legal challenge should be dismissed for not being 'timely' and that the precedent setting case of Williams v. Pennsylvania, that it is a violation of due process for a judge to rule in a case that he had previously had a significant personal involvement in a critical prosecutorial decision, does not apply to Mumia's case, Judge Leon Tucker ruled in favor of Mumia's demand for discovery of the DA's files."
Wolkenstein said, "Judge Tucker did not rule for the prosecution and dismiss Mumia's petition.  He granted discovery and ordered the DA's office to produce and turn over all records and memos regarding Castille's involvement in Mumia's case; pre-trial, trial, post-trial and direct appeal proceedings; communications between Castille and his staff; and any public statements Castille made about Mumia's case during or after his tenure as district attorney of Philadelphia. These records are to be turned over to Mumia's attorneys within 30 days, by May 30, 2017, and Mumia has 15 days to file amendments to his post-conviction petition."
Mumia's attorney continued, "This is an unquestionable win for Mumia in the Pennsylvania courts. It opens the prosecution files on Mumia's case to him, for the first time, ever. The DA's office will likely stall and appeal, and we should be prepared for protestations that the records do not exist. This new legal proceeding is a path toward Mumia's freedom. We can win Mumia's freedom with mass international protest and publicity."
Tucker ended by saying that he was taking this development "under advisement" and he would give his decision at a later time.
Also of significance, Mumia received his first Harvoni pill the morning of April 6. We are hoping it will start the cure of the illness he has suffered more than two and a half years, and which the Department of Correction was refusing adamantly to provide. Updates will follow.
Additionally, MOVE is having a three-day conference about their history, Friday, May 5, 6 p.m. to 9 p.m. and Saturday, May 6, and Sunday, May 6, 10 a.m. to 6 p.m. at the Universal Audenreid Charter High School, 3301 Tasker St., Philadelphia.
The conference will present the story of the MOVE organization as told by the organization itself. Learn about MOVE's beliefs and its history, from the first peaceful protests to the imprisonment of MOVE members, to the May 13 bombing and beyond, to this day.
For more information, visit www.onamove.com or call 212-330-8029.