Taco time touchdown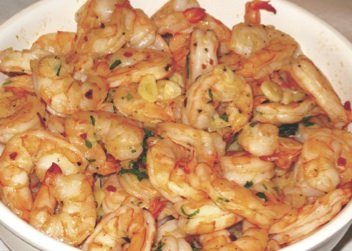 Offer both corn and flour tacos that are heated and kept warm in a wrapped cloth napkin or clean kitchen towel. Also on the table should be wedges of lime, pico de gallo, guacamole, thinly sliced radish, diced white onion, cilantro, sour cream, crumbled cotijia cheese, shredded cheddar and jack cheeses and a selection of hot sauces.
No, I'm not done yet...I did promise something new, right? And what is a football game without buffalo wings? Got me. So in the theme of the taco bar, how about some buffalo chicken tacos with blue cheese celery slaw? Holla!
You can cook (fry, bake, broil, saute) boneless chicken as you normally would or, as I would recommend, buy a rotisserie chicken, remove all the meat and shred with a fork. Either way, bathe the cooked chicken in a mixture of equal parts melted butter and your favorite hot sauce. Keep warm.
For the slaw, start with making the dressing by combining one cup of sour cream with half a cup of crumbled blue cheese (more to taste). Season with black pepper and the juice of half a lemon. Add desired amount of dressing to peeled (optional, but helps get rid of the strings) and sliced on a bias (hold knife at a 45-degree angle when slicing, creates more surface area) celery. Let sit.
To serve, place some of the hot sauce-bathed chicken on a warm flour tortilla and top with blue cheese celery slaw. It's like the perfect buffalo wing experience wrapped in a warm blankie.
All that will be needed is a cold beer and loyal Giants fans! GO BLUE!
Enjoy, get eating and thanks for reading!
Follow me on Twitter @SCHOPgirl, join the family on Facebook by searching "SCHOP" and please subscribe to my blog for more recipes, tips and food musings.
Questions at dinnertime? Chat with me at AskSCHOP, Monday through Friday, 6-8 p.m.
Kysha Harris is owner of SCHOP! which is available for weekly service or for home entertaining. Questions? Comments? Requests? Feedback? Email kysha@iSCHOP.com.