Thurgood Marshall's widow keeps his legacy alive
Stacy M. Brown (NNPA Newswire Contributor) | 5/9/2017, 11:33 a.m.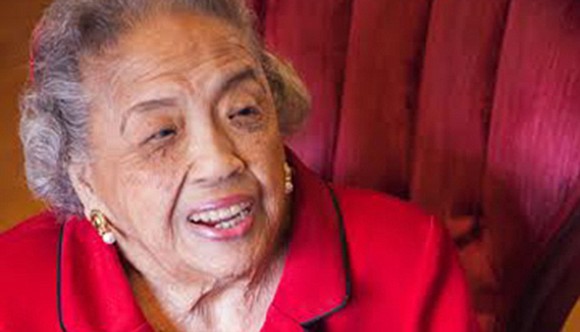 Cecilia Marshall never imagined that the battle for equal rights in schools and elsewhere would still be as vital today as it was six decades ago when her husband, United States Supreme Court Justice Thurgood Marshall, fought to end legal segregation as a civil rights lawyer with the NAACP Legal Defense Fund.
"We haven't made too much progress," said Cecilia Marshall, 88. "Sixty-three years later, we're still fighting in the courts for equal treatment and that's not what my husband, nor I would have imagined would be going on today."
There's little argument that one of the greatest achievements in the long and illustrious career of the late-Justice Thurgood Marshall, who died in 1993 at the age of 84, was the landmark decision in the 1954 Supreme Court case Brown v. Board of Education.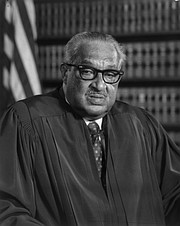 According to the NAACP Legal Defense Fund, in 1940, "Marshall became the key strategist in the effort to end racial segregation, in particular, meticulously challenging Plessy v. Ferguson, the Court-sanctioned legal doctrine that called for 'separate but equal' structures for Whites and Blacks."
The Brown v. Board of Education lawsuit began as five separate cases filed in South Carolina, Delaware, Virginia, Washington, D.C. and Kansas. The plaintiffs in all of the cases alleged that the civil rights of their children under the 14th Amendment had been violated.
A biography about Justice Marshall that appears on The Legal Defense Fund's website said that, "Marshall won a series of court decisions that gradually struck down ['separate, but equal'], ultimately leading to Brown v. Board of Education, which he argued before the Supreme Court in 1952 and 1953," finally overturning the doctrine and acknowledging that segregation greatly diminished students' self-esteem."
On May 17, 1954, the Supreme Court unanimously ruled that separate educational facilities were "inherently unequal" and that racial segregation of public schools violated the equal protection clause of the 14th Amendment of the U.S. Constitution.
The Brown v. Board of Education decision came more than a decade before Marshall's appointment to the Supreme Court. The decision has been credited with inspiring the Civil Rights Movement that unfolded over the next decade and it also led to Marshall being recognized as one of the most successful lawyers in America.
"He accomplished so much and worked so hard, but I thought by now we would have come so much further. He would have thought that, too," said Marshall, whom loved ones and others affectionately call "Cissy."
Her work continues in her husband's memory.
On the 63rd anniversary of Brown v. Board of Education, Marshall and the Thurgood Marshall Center Trust plan to host a fundraising gala to observe the historic decision and to announce a call to action, which she's titled, "Equal Education for All Based on the Brown Decision."
The event will be held at the Thurgood Marshall Center for Service and Heritage in Northwest, Washington, D.C.
"The problems remain and this event, this anniversary, comes against the backdrop of a significantly troubling retrenchment of access to education for African-Americans, Latinos and other children," Marshall said.