Thurgood Marshall's widow keeps his legacy alive
Stacy M. Brown (NNPA Newswire Contributor) | 5/9/2017, 11:33 a.m.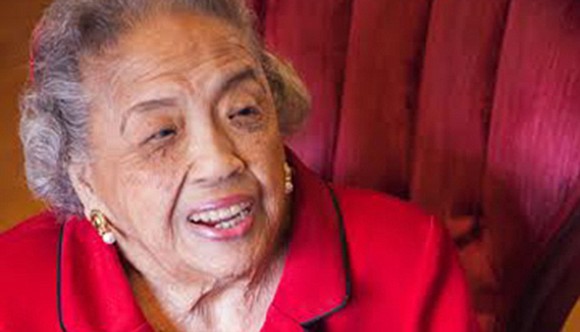 She cited a Leadership Conference on Civil and Human Rights report that said there are numerous factors that appear to have combined to cause the rapid re-segregation of schools since 1991, the year her husband retired from the bench.
The courts began turning against desegregation plans in the 1980s—denying new petitions to desegregate schools, ending previous court imposed plans and even striking down voluntary plans created by local school districts, according to the Leadership Conference on Civil and Human Rights, a diverse collective of more than 200 national civil and human rights groups.
Further, executive branch agencies topped the aggressive campaign to enforce the Brown decision and the Civil Rights Act that proved successful in the 1960s and 1970s, the Leadership Conference reported.
In a statement about the report, the Leadership Conference said that the rapid growth of the Hispanic and African-American populations and growing income disparities have increased the concentration of minorities living in high poverty districts.
Leaders from the National Newspaper Publishers Association (NNPA) and others plan to join Marshall at the historic event to celebrate the life and legacy of Justice Thurgood Marshall.
"The NNPA reaffirms the living legacy of U.S. Supreme Court Justice Thurgood Marshall," said Dr. Benjamin F. Chavis, Jr., the president and CEO of the NNPA. "We note this month the 63rd anniversary of the landmark 1954 Supreme Court decision. Marshall utilized his legal genius and courage to win that case."
Chavis continued: "Today, it's important to reassert the critical importance of continuing to demand equal, high-quality education for Black American students and all students across the nation."
Marshall, she said that, she still gathers with the wives of former and current Supreme Court Justices.
"We're a big family, we call ourselves 'sisters,'" she said.
Those get-togethers, as well as the success of her two sons—Thurgood, Jr., and John W. —serve to further validate her husband's legacy.
"Seeing his sons grow up to become adults—Thurgood, Jr. a lawyer; and John serving in civil service—has been a great joy," said Marshall. "My husband gave me and all of us a great life and his favorite slogan was something we've always lived by and I still live by today, especially when I think of the state of things in this country."
She said that slogan is, "Never give up."