Here is who Trump could pick to replace Comey
Dan Merica, CNN | 5/10/2017, 10:03 a.m.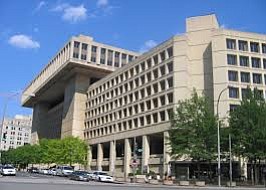 (CNN) -- By firing FBI director James Comey on Tuesday, President Donald Trump has created a near-impossible standard for his replacement.
Some Republicans, in an attempt to protect Trump's decision to fire Comey in the midst of his investigation into Trump associates, Russia and the 2016 election, argued that his replacement will have to be someone who has unquestionable credibility with a deep background in law enforcement matters.
Democrats agree, but argue Trump's next FBI director must also have no connections to Trump politically or professionally, making it impossible for anyone to question the next director's conflict of interest.
Working in Trump's favor is the fact that his next FBI director only needs 51 votes to get through the Senate.
Here's a list of people Trump could pick to replace Comey:
Rudy Giuliani
Giuliani, the former mayor of New York and United States Attorney for the Southern District of New York, would likely be among Trump's top choices for FBI director, given his loyalty to the President and law enforcement background.
But his vocal advocacy for Trump during the 2016 campaign and clear partisan bent would make it nearly impossible for the former New York mayor to get confirmed by the Senate, even if he only needed 51 votes.
Giuliani's record is chock full of anti-Hillary Clinton comments, too.
"When I see her, I see her in an orange jumpsuit, I'm sorry," he said days before the 2016 election. "Or at least a striped one."
Chris Christie
Christie is in the same boat as Giuliani.
The New Jersey governor was one of the first top flight Republicans to endorse Trump during the 2016 campaign and stood by him during some of the most trying times in his presidential campaign. His loyalty was rewarded by summarily being fired from the Trump transition, in large measure because of he, as United States Attorney for the District of New Jersey, put Trump son-in-law Jared Kushner's father in jail.
But Christie has remained loyal to Trump and was appointed to lead the President's opioid and drug abuse commission earlier this year. He has a law enforcement background and would be close to Trump.
But like Giuliani, he is clearly partisan.
"Is she guilty or not guilty," the former federal prosecutor bellowed during the 2016 Republican National Convention after talking about Clinton's character and judgment. The crowd then chanted, "Lock her up," which Christie egged on.
Ray Kelly
Should Trump consider Kelly, the former commissioner of the New York City Policy Department, it wouldn't be the first time the long-time New Yorker was mentioned as a possible candidate for FBI director.
The New York Times reported in 1993, after Kelly first severed as commissioner of the NYPD after the World Trade Center bombing, that the former police cadet "has been mentioned as a possible replacement" for the FBI under then-President Bill Clinton.
Kelly didn't become FBI director. That job went to Louis Freeh.