21st century everywoman—Darlene Walker-Mungin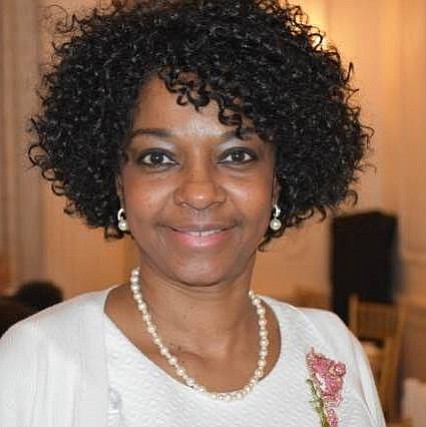 Co-founder of Invest In You Inc., and founder of the Rose Female Empowerment Program and Your Health Matters initiative, Darlene Walker-Mungin has more than 25 years' experience in program development. Along with being the editor-in-chief of Voices children's magazine and the journalism program, she has made appearances on radio shows and received awards for her work in the community.
"I believe that it is important to make a positive impact in my community in any way that I can" said Walker-Mungin. "Making a difference in your community is another step of making our world a better place."
Throughout the years, most of her work has affected African-American and Hispanic youth and women in the community. She enjoys working with youth and women and hopes to continue to be beneficial. In her work with young girls, she is a mentor and role model. "It's not easy to work with younger people, but I do it because I enjoy being someone they can turn to," she said.
The Voices Journalism Program was founded in 1998 as a volunteer-based program to train students aged 9 to 13 in basic journalism skills. Students are able to create their own magazine and conduct interviews with singers such as Erykah Badu and Musiq Soulchild.
Since 2012, Invest In You Inc. has empowered women to find their passion and pursue it. Women of all ages and races are encouraged to join the program. The program has annual events such as the Relax, Relate and Release Women's Retreat at the Woodloch Resort in the Poconos that usually takes place in April. During the retreat, women spend the weekend enjoying each other's company and networking. 
Walker-Mungin also conducts a 30 days to Change Program that gives people 30 days to change their bad habits. 
Recently, Walker-Mungin was diagnosed with Sjogren's syndrome, an immune system disorder that affects a person's salivary and tear glands. Walker-Mungin soon realized that it was important to share her story because so many other people can relate to her. Since her diagnosis, she has become an advocate for healthy eating.
"It is important to educate people about living a healthier lifestyle and other health issues," she said.
She encourages people to share their stories and give health tips on her Facebook page. "I believe that we should be supportive and help each other when it comes to health issues," she said. "In Black communities, we don't often hear as much about health as we should. We should continue to bring awareness."  The Your Health Matters Initiative has appeared at fairs all over New York. 
Walker-Mungin pledged to the Epsilon Pi Omega Chapter of Alpha Kappa Alpha Sorority in 1985 at Lincoln University. She is currently an active member and continues to do community service with her sisters. "Almost every week we are giving back to our community and it feels good that we are making such a difference," she said.
For more information about Walker-Mungins and her programs, please go to https://www.iiyinc.com/home.html, or email at Investinyouinc4@gmail.com.