Jordan Edwards case: Killer cop had reckless past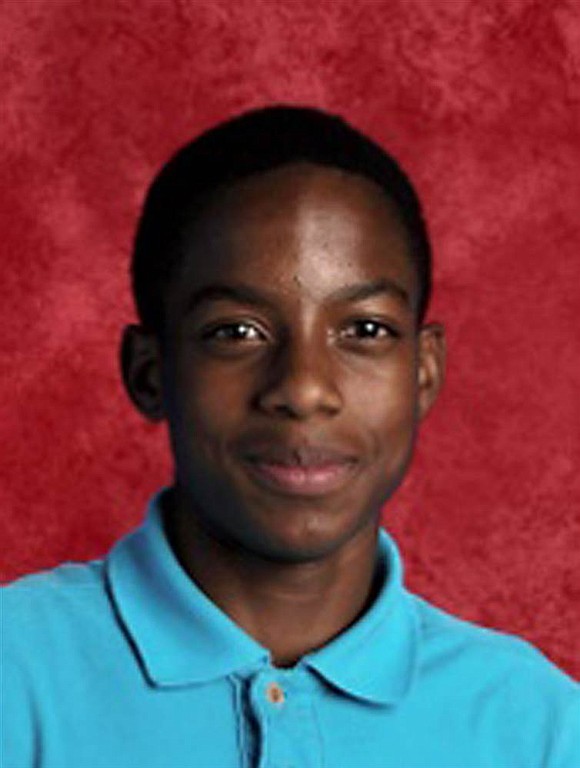 A police office is charged and jailed for murder and a family and community say goodbye to a child as the saga over the police shooting of unarmed, Black 15-year-old Jordan Edwards continues.
Family and friends gathered last weekend for Edwards' funeral at the Friendship Baptist Church in Mesquite, Texas. A reported 800 people attended the emotional, open casket service. A student-athlete, Edwards' teammates from his high school football team attended the service wearing their jerseys.
"What the Edwards family is experiencing … no parent wants that phone call," the family's pastor M.L. Dorsey said. "But they have also taught us how to grieve and how to handle tragedy."
Edwards was fatally shot April 29 in Balch Springs, Texas, when officers were called to a house party where there was allegedly underage drinking with approximately 100 people and gunshots rang out.
Officers initially said a vehicle backed down the street toward them with Edwards in the car along with two of his brothers and two friends. Body cam footage reveals the vehicle was driving away to escape the chaos. Former officer Roy Oliver fired three rifle rounds in the car, striking Edwards in the head and killing him. He was pronounced dead at a hospital.
Attendees at Edwards' funeral included gospel singer Kirk Franklin, Dallas County Commissioner John Wiley Price and Balch Springs Mayor Carrie Marshall.
"You're in a part of the movie that you don't like," Franklin said to the family. "Don't walk out before you get to the good part."
Edwards' father, Odell, has filed a lawsuit against Balch Springs Police Department accusing Oliver of using excessive force and the department for not training Oliver properly. The suit also reportedly claims that Oliver said the N-word when he was arresting Edwards' brother after the shooting.
"Defendant Oliver's violent temper, a fact defendant city of Balch Springs was aware of or should have been aware of, led to the wrongful death of Edwards," the suit reads. "Despite defendant Oliver's conduct before Edwards' death, he remained a Balch Springs police officer and was not terminated despite his conduct and multiple violations of departmental policies."
The suit is asking for an unspecified amount for the cost of the funeral, mental anguish and loss of future earnings.
Oliver, a six-year veteran for the department, was fired for the shooting and was charged with first degree murder three days later. He turned himself in and was released on $300,000 bond.
Looking into Oliver's past, reports indicate that he had a short fuse and displayed a temper that was known by the police department. In 2013, he was suspended for 16 days for his conduct during a drunken driving case. He was also found to be disrespectful to a civilian on a call.
Two weeks before he fatally shot Edwards, Oliver was rear-ended while he was off-duty and allegedly pulled a gun on the driver who hit him.