Kobe's new league is a reminder of one thing, reclassification
Vincent Davis | 5/12/2017, 5:02 p.m.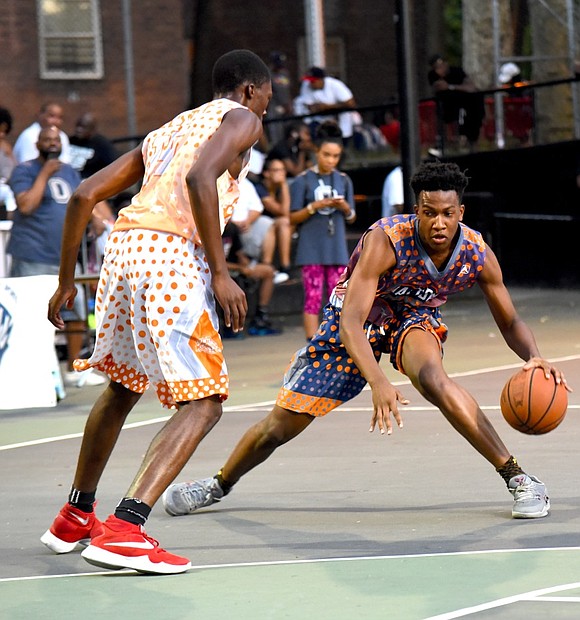 The announcement of the new youth basketball program, the Mamba League, spearheaded by retired basketball great Kobe Bryant, in partnership with Nike and the Boys and Girls Clubs in Los Angeles, their attempt to properly teach the game of basketball and to change the culture of youth and teen basketball now permeated by AAU Basketball, brings to mind one thing: Reclassification.
Reclassification, simply put, is student athletes being left back so that they play against other student athletes who are younger and, many times, less physically toned. For example, a ninth-grade student athlete left back, reclassified, is actually a 10th-grade student athlete now competing against ninth-graders. AAU programs are monitored by the grade, not by the age.
Student athletes, their parents and coaches have tried a variety of things in their quest to obtain college scholarships, the most direct way to the pros, from enrolling in top-level schools or joining top-level programs with high-profile coaches to specialized trainers and coaching.
Parents, coaches and players reason that reclassification is done for some players to repeat a grade so they can improve physically or improve their school work, their academics, but the true reason is for the advantage that it can provide.
"I don't think that it helps the student athlete in the long run," stated George Ball, the program director of Each One Teach One and the commissioner of their summer league held at Rucker Park in Harlem. "People use reclassification as a tool to better their chances of competing and winning. That's what these programs are for."
Coaches who defend the process emphasize that it's not that a student athlete is not doing well in school. They admit that they'll be a year older, more experienced, making the student athlete a much better player, which can improve a player's stock. But at some point, it can physically be men and women playing against boys and girls. It's also important to note that there are some student athletes whose sole intention is to further themselves to play pro ball, if not here, then abroad. There are schools that will accommodate those who are athletically gifted, and players willing to take that shot.
Another argument against the practice of reclassification is that it's a form of cheating. Ethically, schools and coaches who reclassify students for any reason other than academics can be thought of as cheating, taking advantage of student athletes just to benefit their program. 
"I believe in an athlete playing up, against older, better competition," said Ball. "I think that the ratio of those who've played up are better athletes, greater players in the long run."