Mets and Yankees experience a role reversal
JAIME C. HARRIS | 5/12/2017, 5:10 p.m.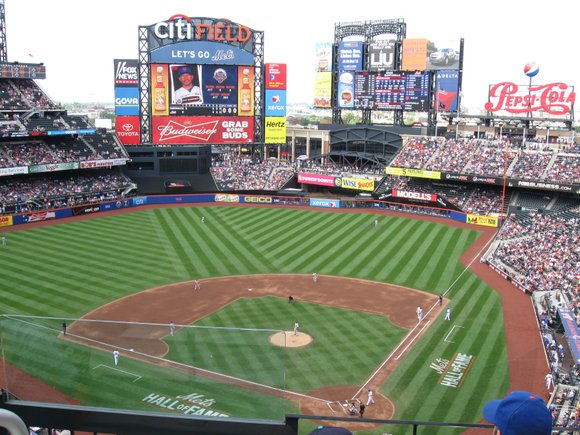 Coming into the 2017 Major League Baseball season, the Mets and Yankees appeared to be on divergent paths. The Mets, the 2015 World Series runner-up, losing to the Kansas City Royals, also made a postseason appearance last season as a National League wild card entrant, falling to the San Francisco Giants in a one-game playoff. They began this season as one of the favorites to win the NL pennant and return to the World Series.
Conversely, the Yankees, despite having their customary exorbitant payroll, second highest in baseball with a total payroll of $201.98 million and a 25-man roster payroll of $172.79 million on Opening Day, were in rebuilding mode. After missing the playoffs three of the previous four seasons, their lone postseason berth a loss to the Houston Astros in the 2015 American League wild card game, they adopted a paradigm of developing their minor league system and constructing from within, a model that was central to the franchise making it to six World Series and winning four from 1996 to 2001.
The Yankees were viewed by a majority of baseball observers to have a moderate chance of securing a wild card berth but long odds of being a strong World Series contender. Yet, predictions and analysis are not immutable, as the Mets and Yankees have affirmed over the first six weeks of this season.
The Mets have been beset by injuries to key players and off the field drama, most notably a recent three-game suspension of enigmatic starting pitcher Matt Harvey. After an alarming beginning, falling to 8-13 after an April 27 defeat by the Atlanta Braves, they have shown admirable resiliency, led by their underrated manager Terry Collins, and had won eight of the last 11 games to climb back to .500 at 16-16 going into yesterday's (Wednesday) pairing with the Giants at Citi Field in Flushing-Corona Park Queens. They stood second in the NL East behind the Washington Nationals.
The Yankees, on the other hand, who lost four of their first five games, have been scorching since then. They have been arguably the best team in baseball, certainly one of the top three, with a record of 21-10 heading into what should be a highly gripping and entertaining four-game series at Yankee Stadium with the dynamic Astros beginning tonight (Thursday). When play began yesterday, the Yankees were tied for first in the loss column in the AL East with the 22-10 Baltimore Orioles. Overall, they had the second highest winning percentage in the American League at .677, a minuscule percentage point above the 22-11 Astros (.667).
At the forefront of the Yankees surprising standing was rookie outfielder Aaron Judge. The 25-year-old outfielder, all 6 feet, 7 inches of him, led the AL in home runs, was tied for second in RBIs with 28 and was eighth in batting with a .317 average.  In Queens, the Mets' starting rotation, which was once considered the next great staff in baseball, was in crisis with injuries and drama. Star outfielder Yoenis Céspedes has only played 18 games and is currently out with a strained hamstring. Pitchers Noah Syndergaard (lat muscle), Steven Matz (strained flexor tendon) and Seth Lugo (partial tear in his ulnar collateral ligament) were all on the disabled list. And Harvey, whose issues are non-physical related, is struggling managing the trappings of being a high-profile athlete in New York.
"Obviously, I'm extremely embarrassed by my actions," Harvey said at Citi Field Tuesday, addressing reporters. The 28-year-old right hander, who is 2-2 with a 5.14 ERA this season, was referring to not showing up at Saturday's game.
"Yes, I was out Friday night past curfew," Harvey admitted. "I did play golf Saturday morning. I put myself in a bad place to be ready for showing up for a ballgame that is my responsibility. I take full blame for that . . . and I'm doing everything in my power so that never happens again."
Thus far, the Mets and Yankees have provided compelling story lines for disparate reasons.