As trial nears, Bill Cosby says racism could be a factor
Madison Park, CNN | 5/16/2017, 11:16 a.m.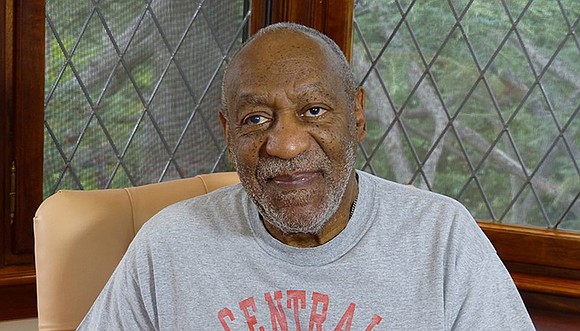 (CNN) -- Bill Cosby said he does not plan to testify in his own defense during his upcoming assault trial.
"I just don't want to sit there and have to figure out what I believe is a truthful answer as to whether or not I'm opening a can of something that I -- my lawyers are scrambling," Cosby told Michael Smerconish Tuesday on the SiriusXM POTUS channel.
Cosby faces three counts of felony aggravated indecent assault in connection with a 2004 case involving Andrea Constand. His trial is set to start June 5.
Weeks before his criminal trial begins, Bill Cosby gave a rare interview to a radio host, saying racism and "nefarious" motivations could be behind the allegations against him.
The interview was an unusual one for Cosby who has rarely addressed the accusations made by more than 50 women, many of whom say that he drugged and sexually assaulted them.
Cosby and two of his daughters are stepping up in his defense -- in what appears to be a media campaign timed right before his June 5th trial and jury selection next week.
In an interview on Monday, Cosby spoke with Michael Smerconish on his radio program on the SiriusXM POTUS channel that will air Tuesday. Smerconish is also host of the CNN television show "Smerconish."
"Nefarious is a great word. And I just truly believe that some of it may very well be that," said Cosby about the allegations against him.
On Monday, two of his daughters released statements professing their father's innocence and touting his achievements. Both daughters blamed the media for damaging Cosby's reputation in a recorded statement which aired on another popular radio show, "The Breakfast Club."
"My father has been publicly lynched in the media," Ensa Cosby said in the audio statement.
Their pre-recorded statements were provided by Cosby's publicist. His daughters vigorously defended him as a civil rights activist, advocate for children, educator, philanthropist and role model.
"I will be the first to say that the acts of which my father is accused are unthinkable knowing the man who is my dad," daughter, Erinn Cosby said in her statement.
Another daughter, Evin Cosby, had issued a similar statement defending her father in April.
The daughters have not appeared in traditional interviews, which may be part of their PR strategy.
Changing the optics
Cosby, who was beloved by millions as Dr. Huxtable -- the sweet, sweater-wearing father -- on the sitcom, "The Cosby Show," also stepped up his Twitter activity in recent days. On Monday, he tweeted that he loved his wife, Camille, and his four daughters, including his late son Ennis.
The timing of the Cosby's media exposure appears intentional, said Page Pate, a CNN legal analyst and a criminal defense attorney.
"The entire narrative is that Bill Cosby is a sexual predator. There hasn't been push back from his side," he said. "If you know there are potential jurors, it's not a bad idea to get your version of the story out there - at least for someone who had a lot of credibility in the public."